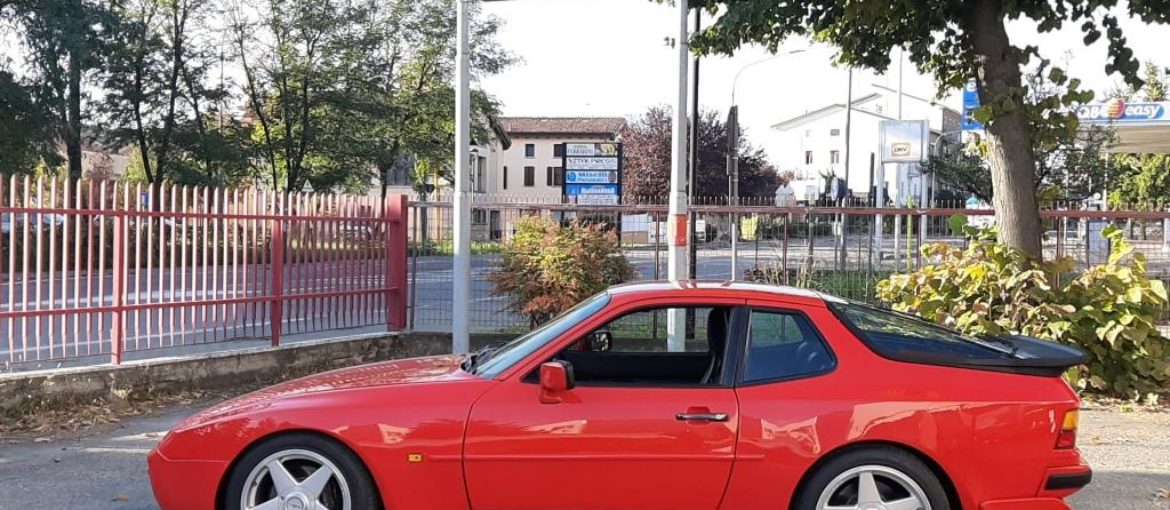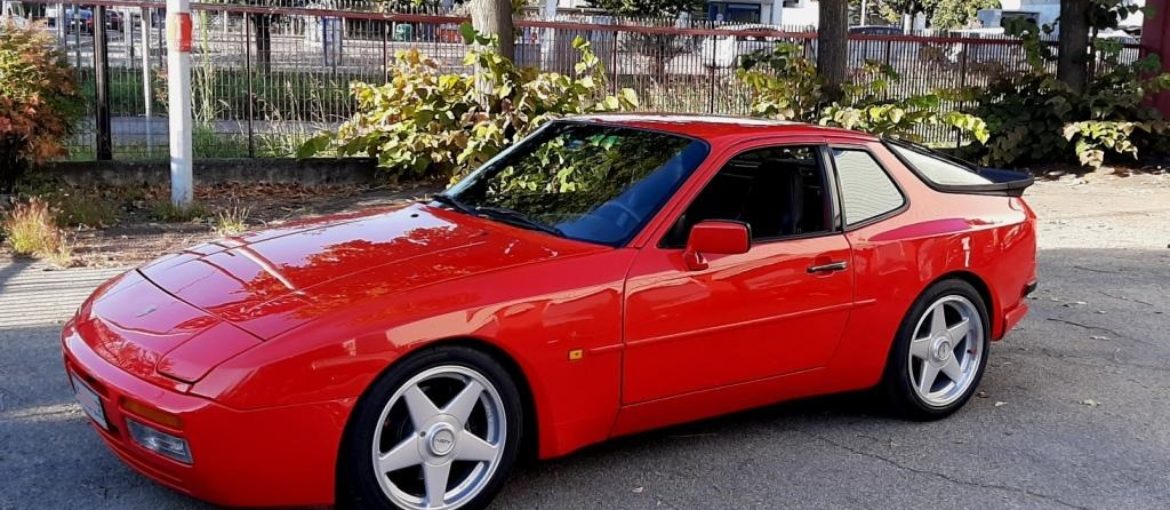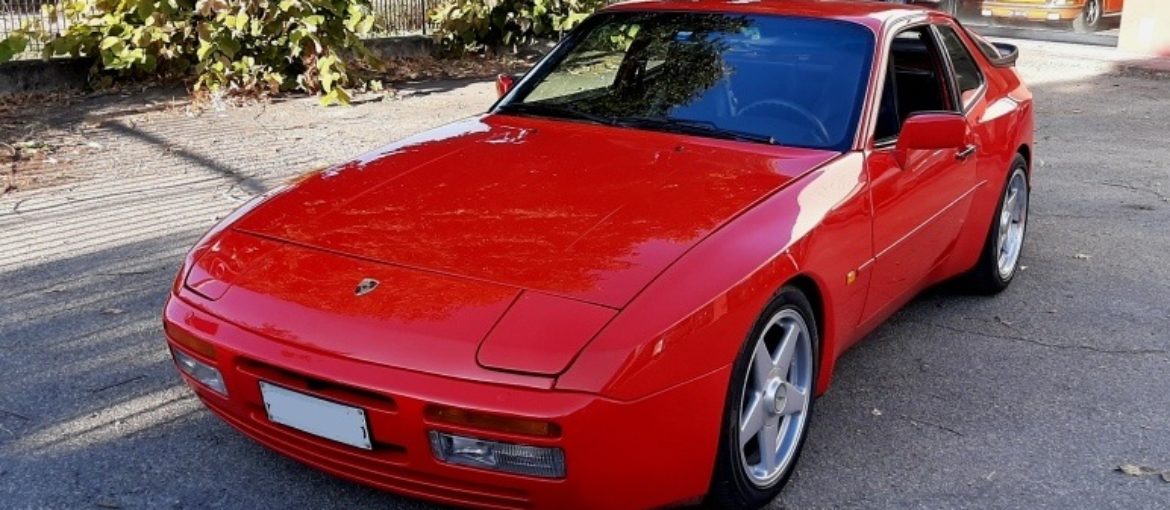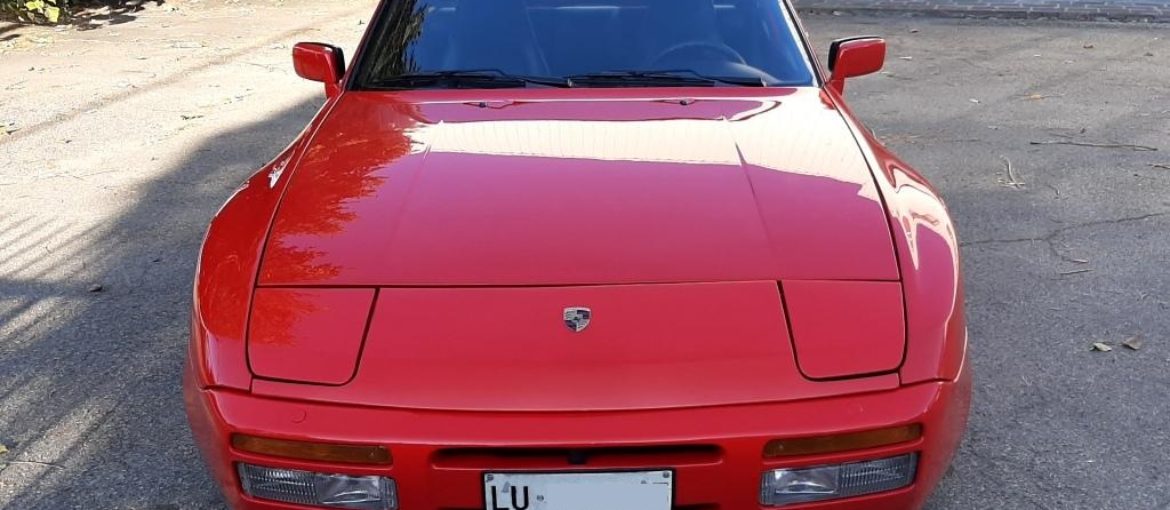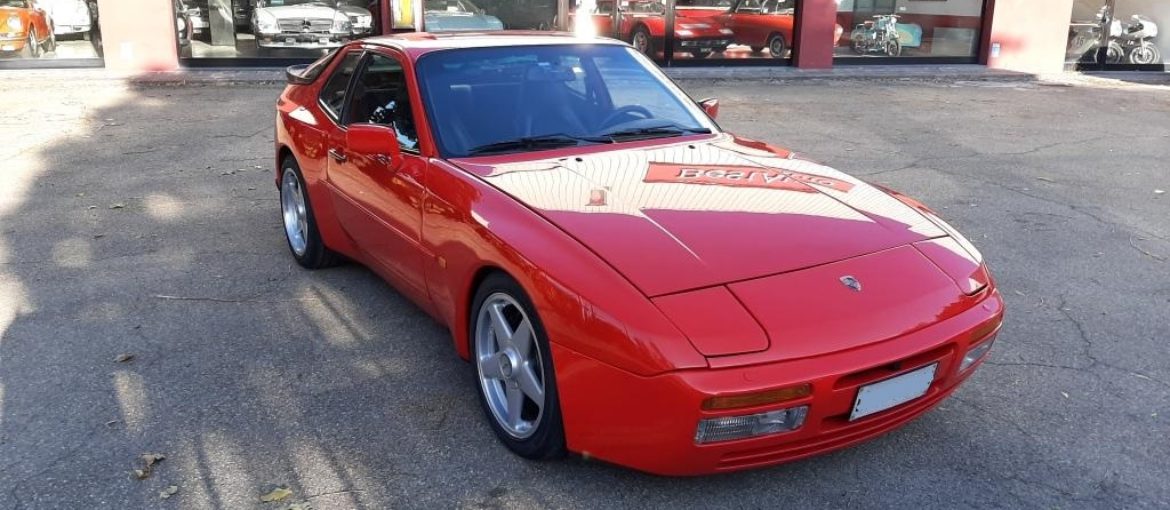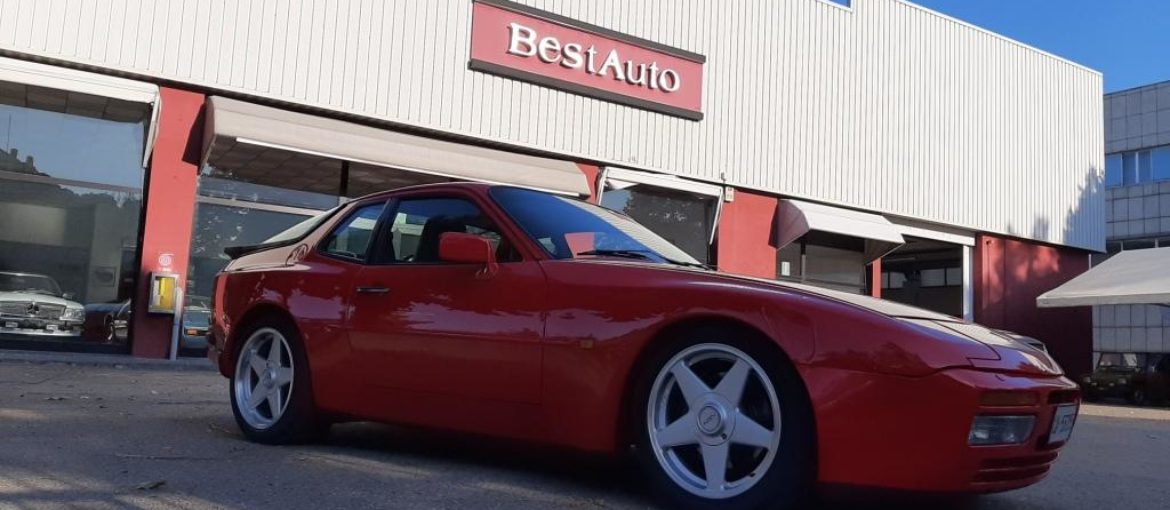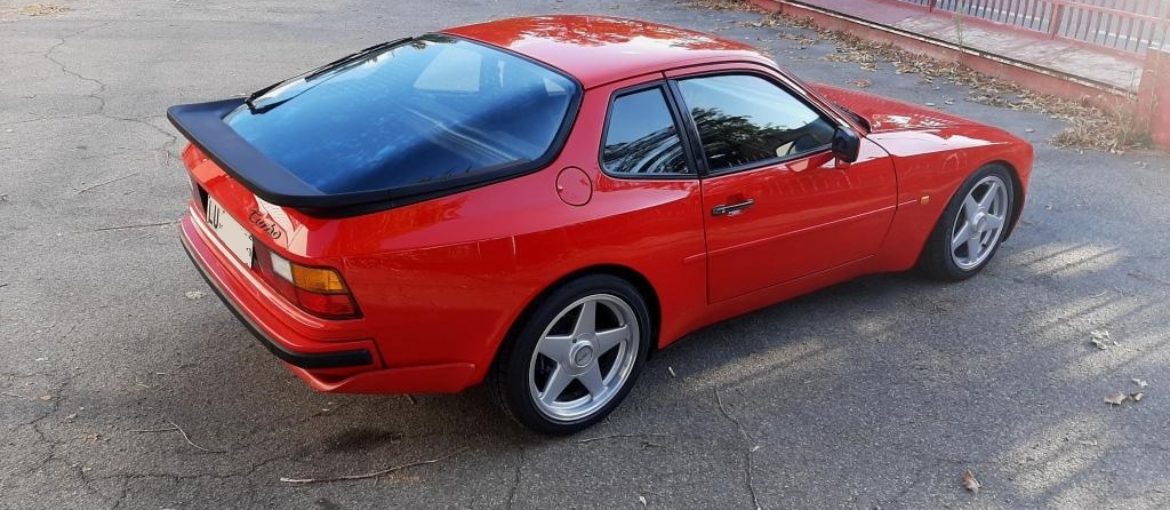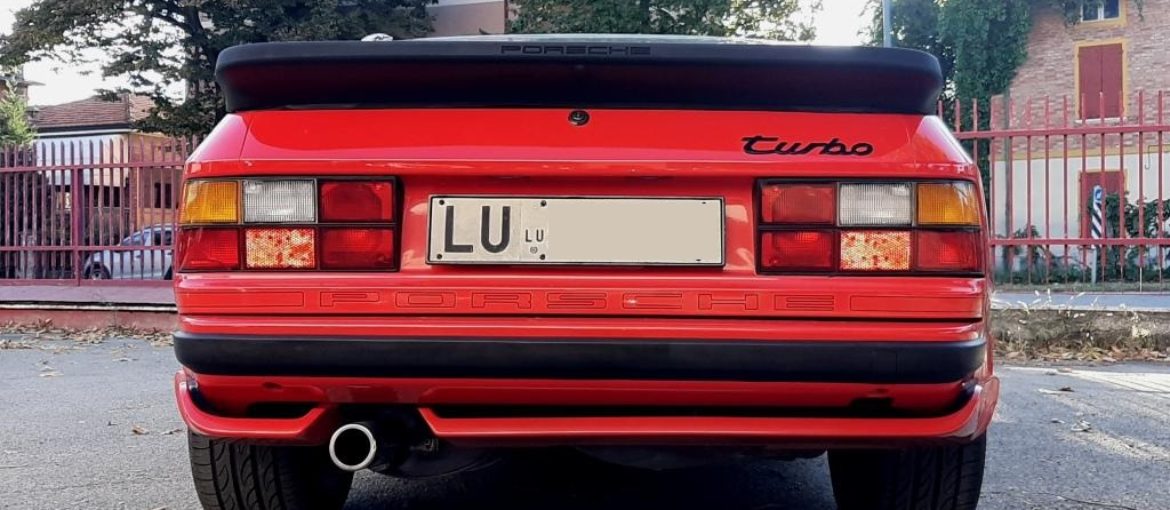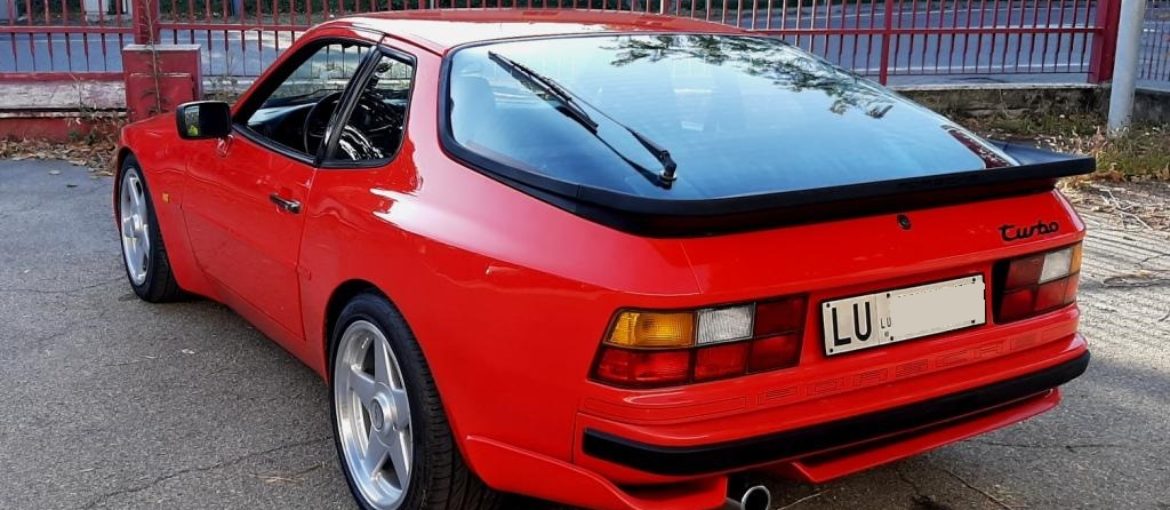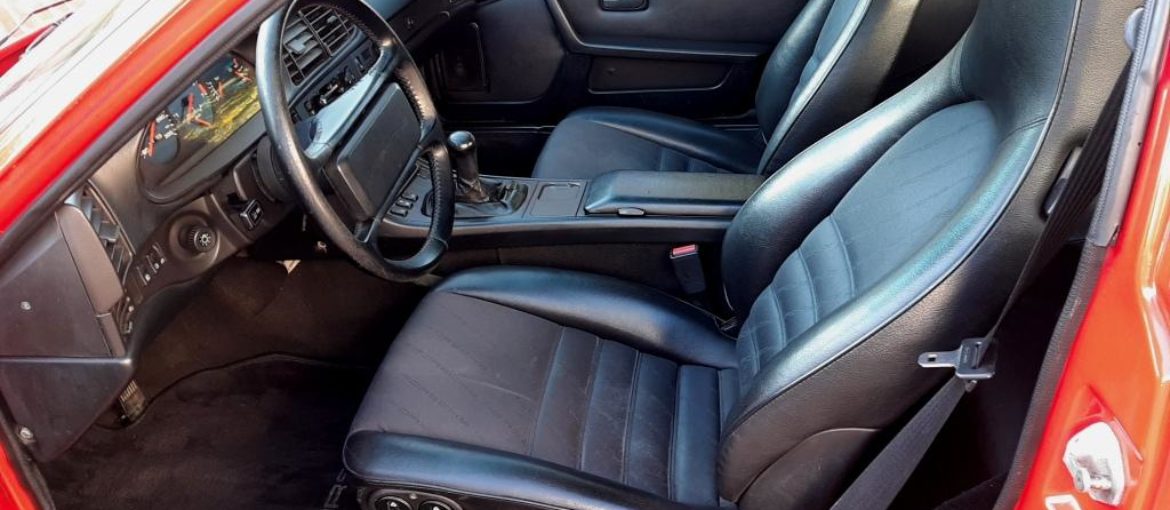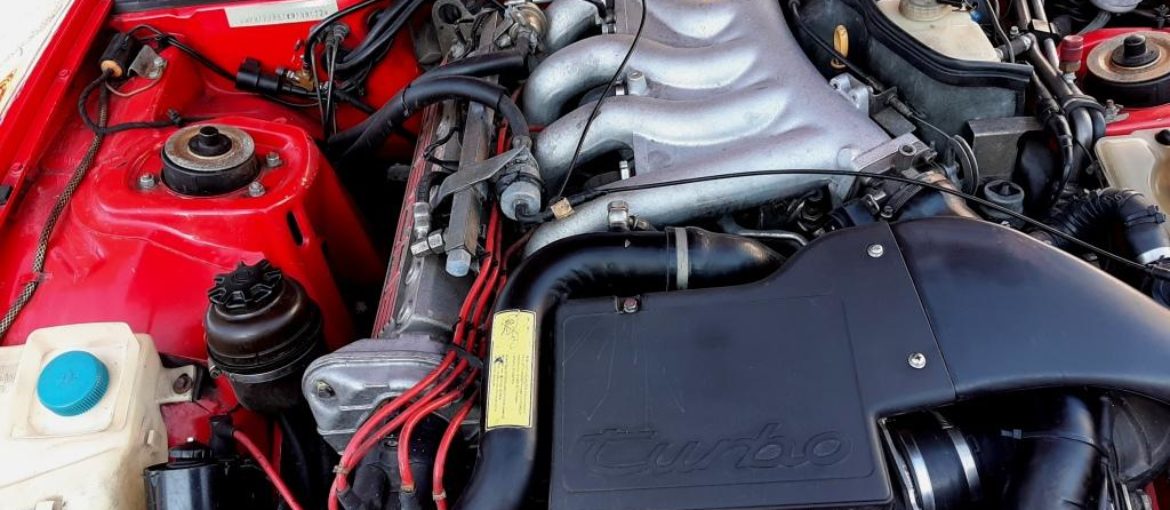 INFO
1988 – PORSCHE 944 TURBO S
Rara e più potente versione della 944, prodotta SOLO nel 1988
Cerchi AZEV – CUP
Vettura dotata di Targhe Italiane d'Origine LU (Lucca) e dei Libretti Tagliandi

La Porsche 944 Turbo S è una vettura sportiva al Top della gamma 944 realizzata dalla Porsche esclusivamente nel 1988. Questa versione potenziata della Turbo dispone infatti di 250 cv in luogo dei 220 della Turbo. Questa splendida coupè è dotata di 4 posti con motore anteriore a 4 cilindri 2.5 litri montato longitudinalmente abbinato alla trazione posteriore con schema Transaxle. La 944 è stata prodotta dalla Porsche dal 1982 al 1991 in versioni coupè e cabriolet, sia spirate che turbocompresse.
Questa Porsche 944 Turbo S è stata prodotta nel 1988 ed è stata originariamente venduta a Lucca, mantiene le sue targhe Lucca d'origine e si presenta sana, in una splendida ed attraente livrea Rosso con interno Nero conservato. Vettura sportiva, molto prestazionale.
Per maggiori informazioni inviare una mail o chiamare Best Auto al 0536.808936
1988 – PORSCHE 944 Turbo S
Rare and powerfull version of 944 produced only in 1988
Azev wheels – Cup spec.
Italian LU Lucca plates full Set Books and Booklets

The Porsche 944 Turbo S is the most powerful 944 produced only 1 year and dicontinued. With 250 HP instead 220 of Turbo. The 944 is  fine coupè 4 seaters with front 4 cilinder engine, and transaxle scheme, rear transmission. Produced during 1982 and 1991 period in coupè and cabriolet version, with and without Turbo.
This Porsche 944 Turbo S was produced in 1988 and sold through Porsche of Italy in Lucca, nowadays the car retain it's original italian plates, solid car in a fine colour combinations red over black sport interior very well preserved. Sport car really fast and usefull.
For more informations  Call Best Auto  0039.(0)536.808936 office time, or send mail to info@bestauto.it     
SCRIVICI SE SEI INTERESSATO A QUESTO MODELLO