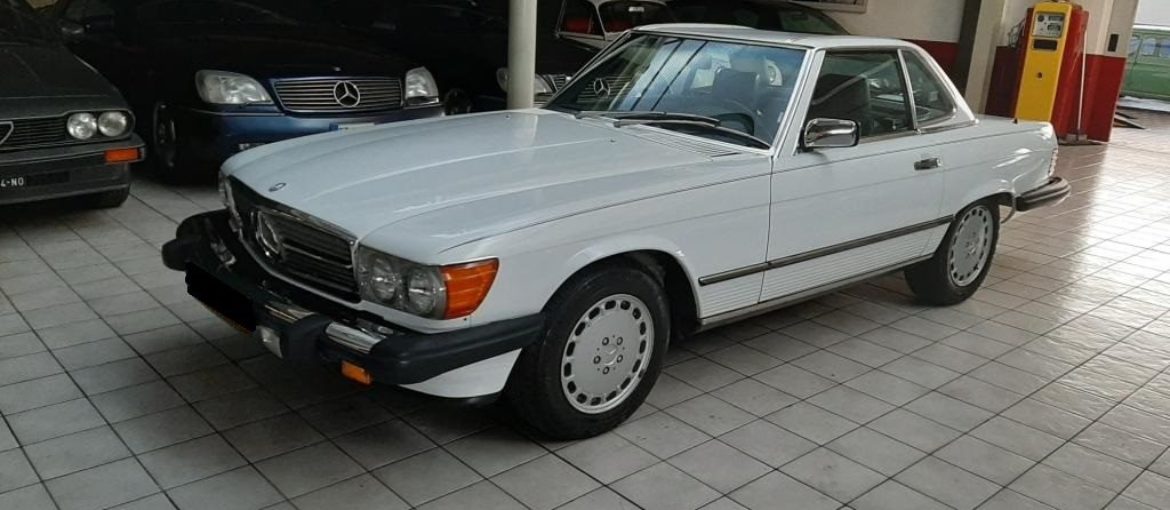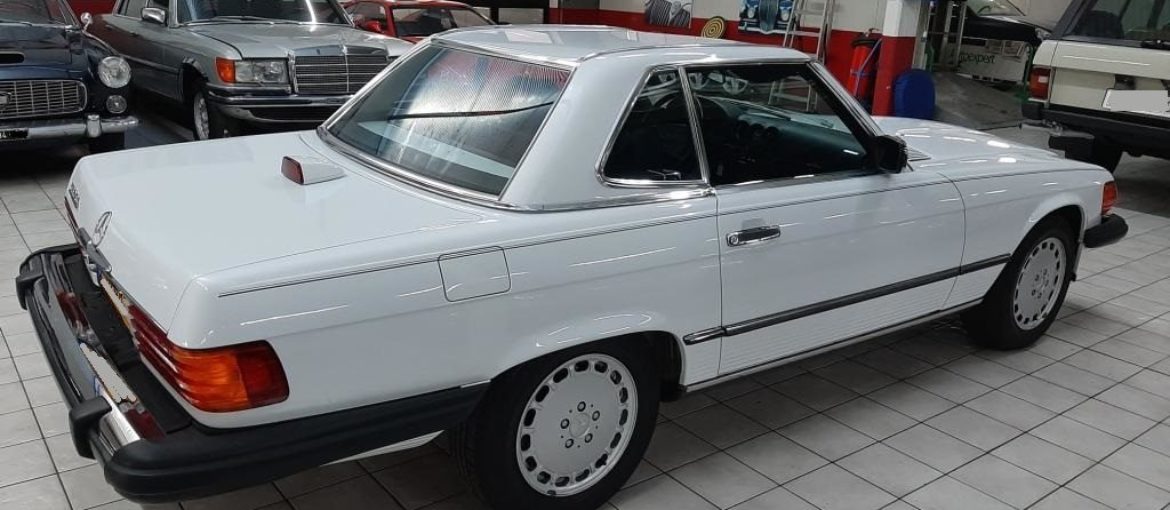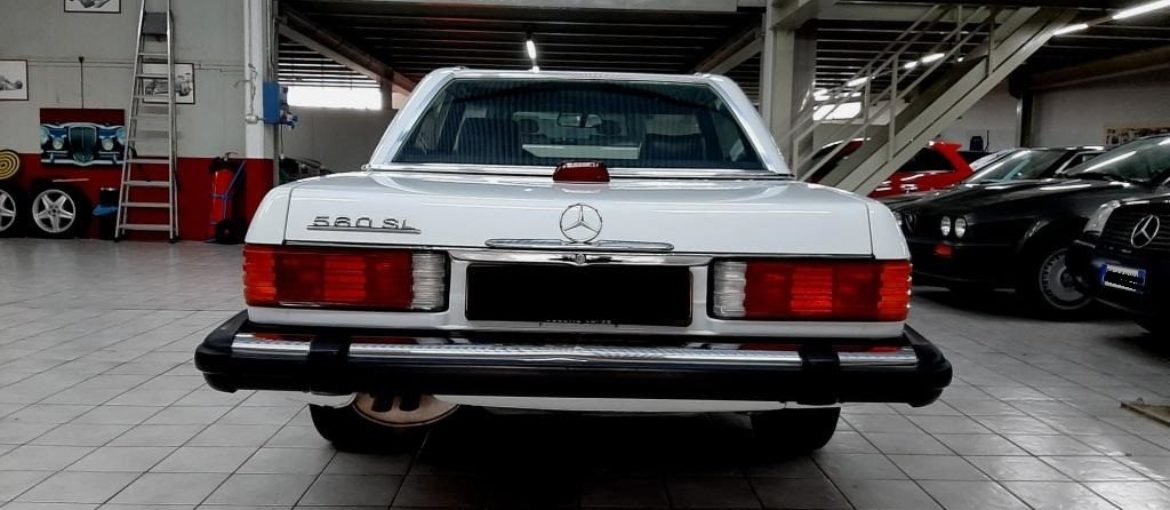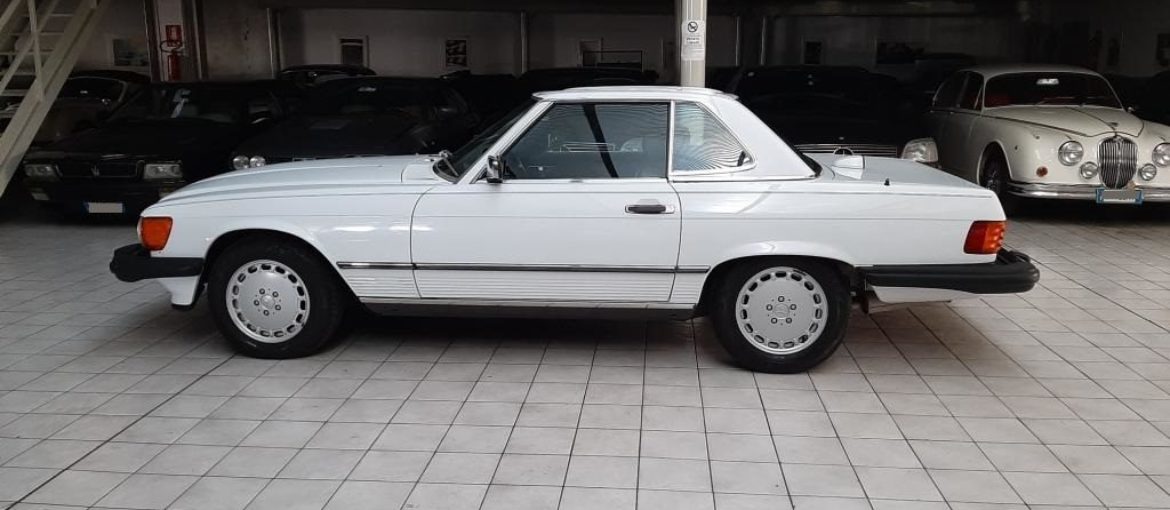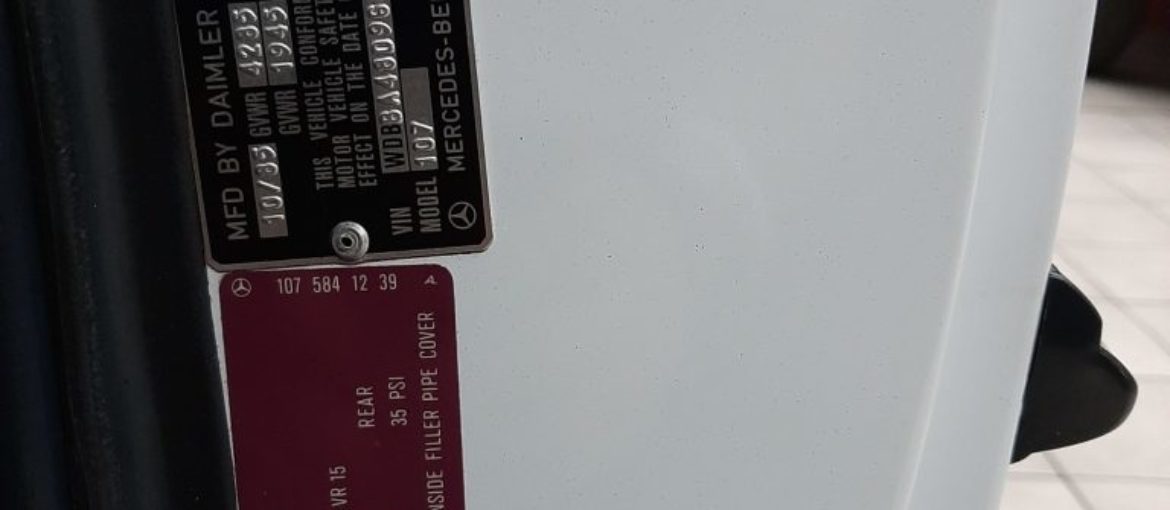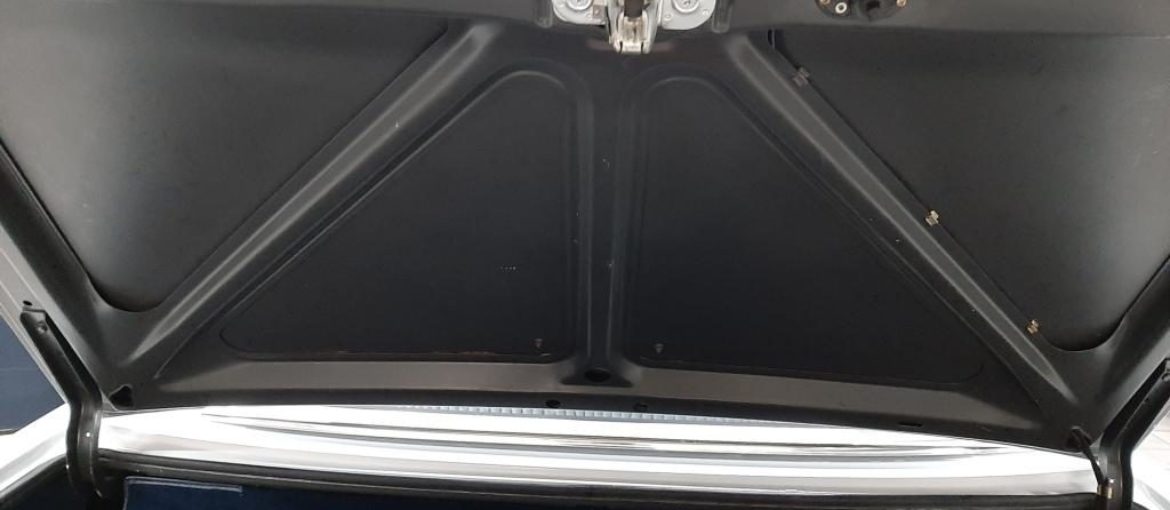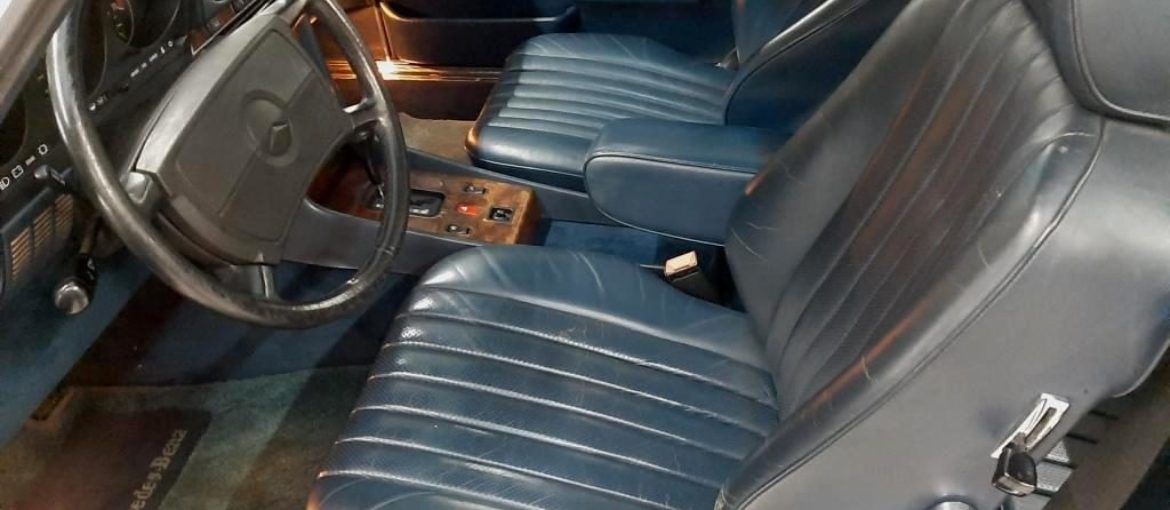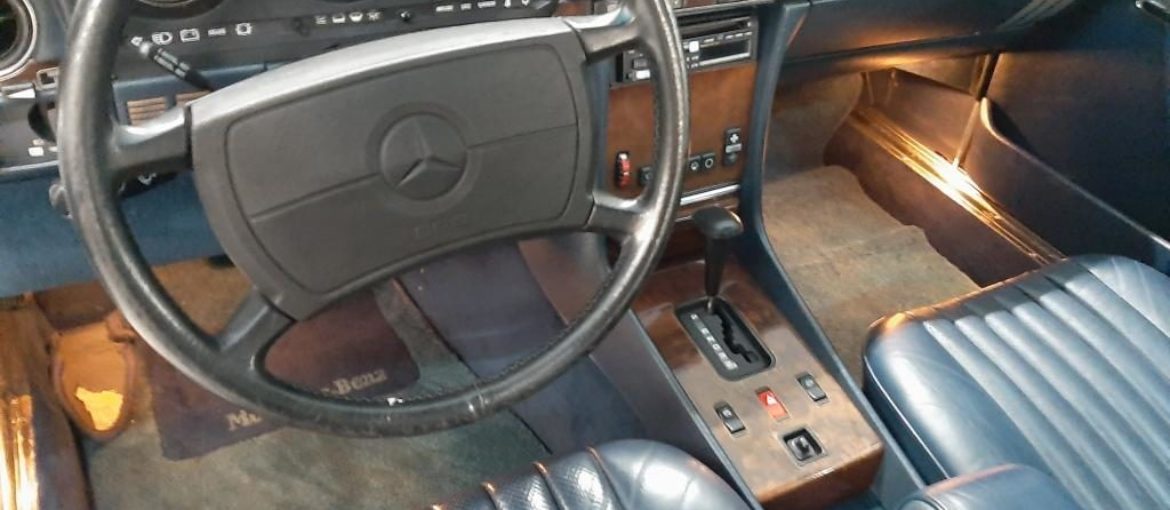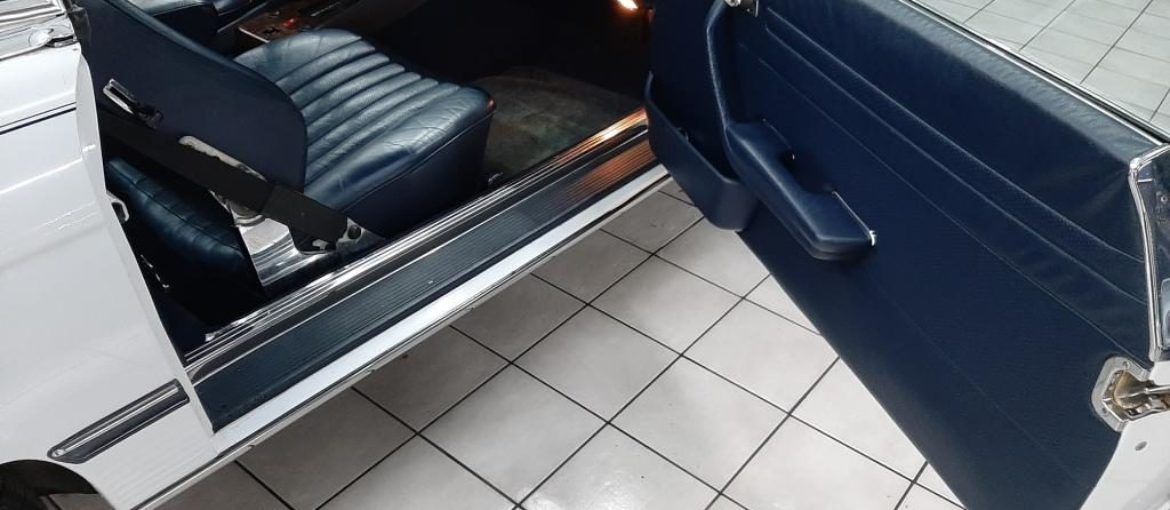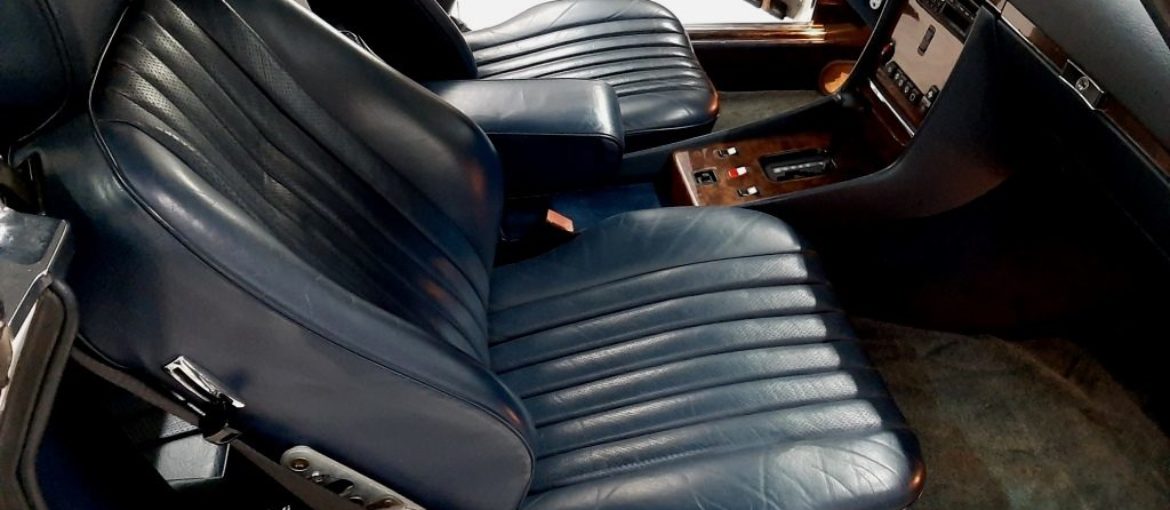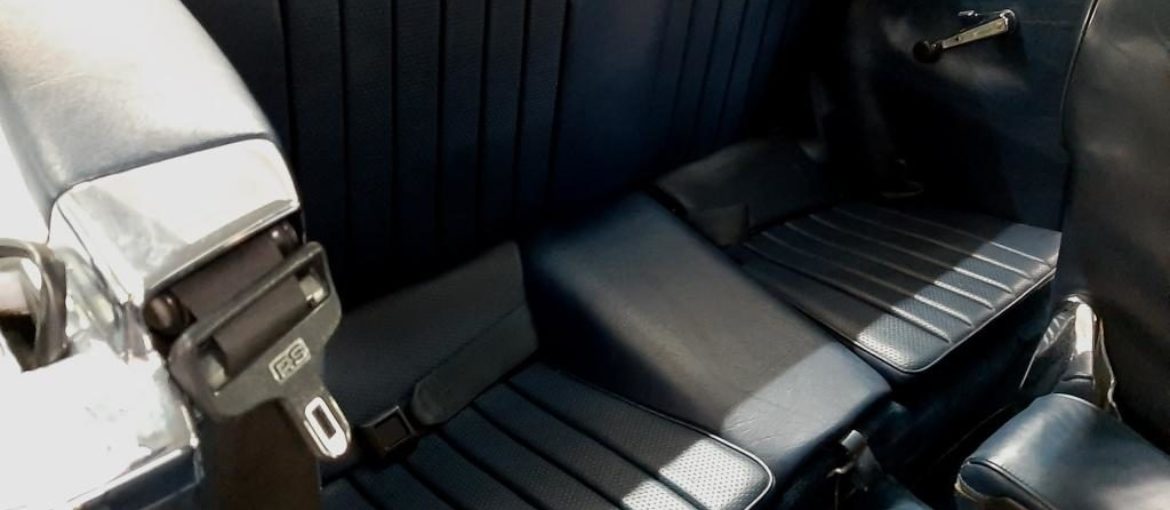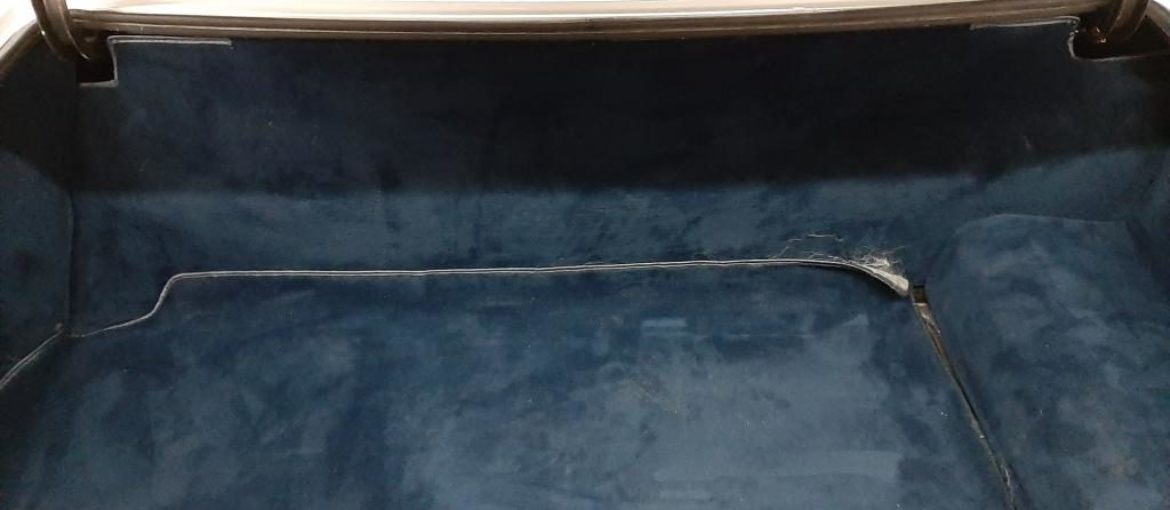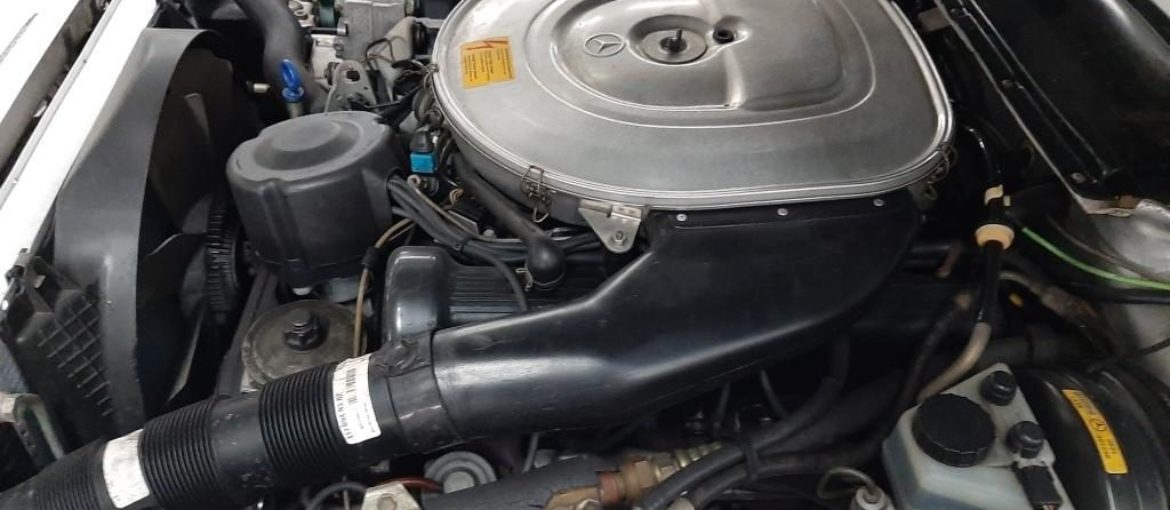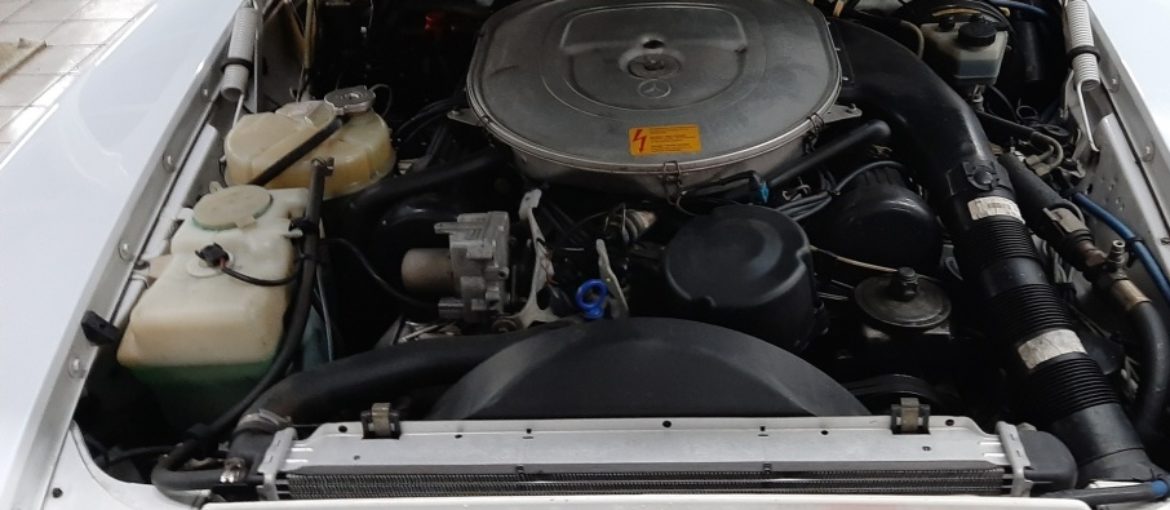 INFO
Mercedes SL  560 America 1985

Raffinata SL in uno spettacolare abbinamento cromatico bianco con interni pelle blu e capote blu,
la vettura si presenta in condizioni eccellenti sia di interni che di carrozzeria che di meccanica.
La vettura è corredata di aria condizionata, cambio automatico e doppia cappotta (soft top e hard top).
Vettura Europea
1985 MERCEDES SL 560 US version R107
 Automatic transmission, air conditioning, steering wheel, hard top.
The car is in perfect conditions overall, with a really impressive colour combination Pure white with blue leather interior and soft top.
European documents
SCRIVICI SE SEI INTERESSATO A QUESTO MODELLO