01Mercedes classe S 600 V12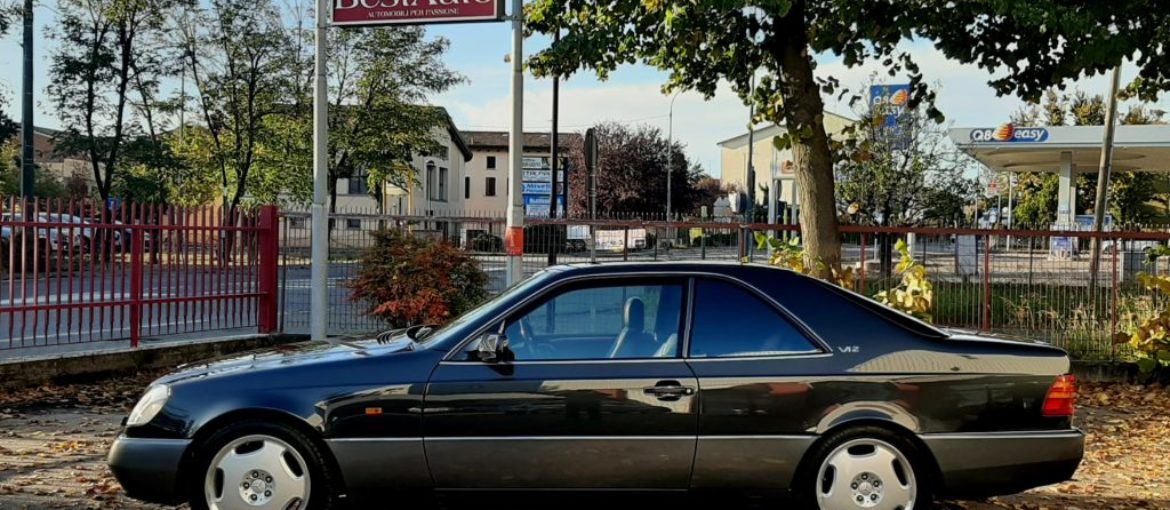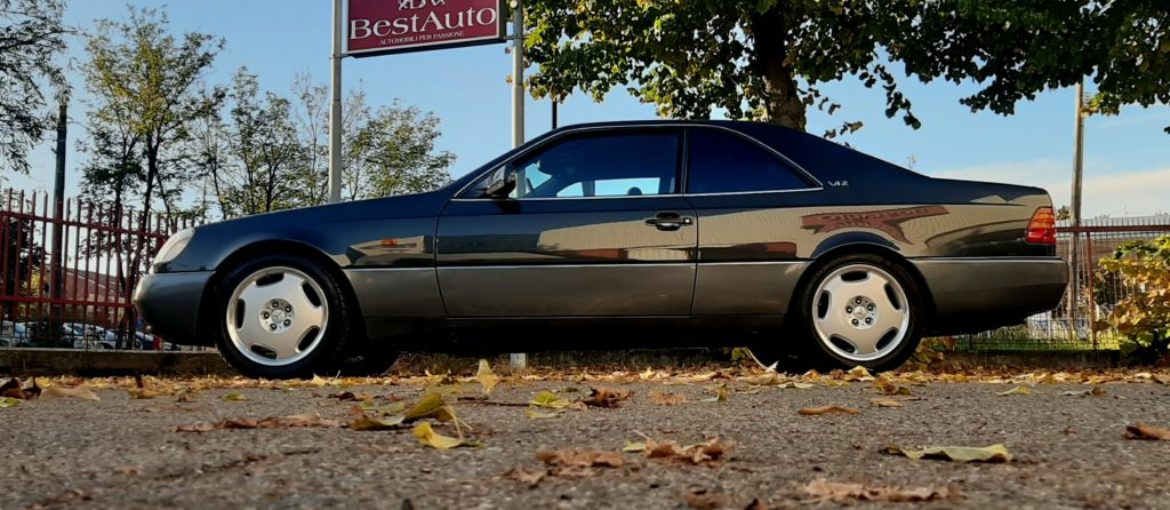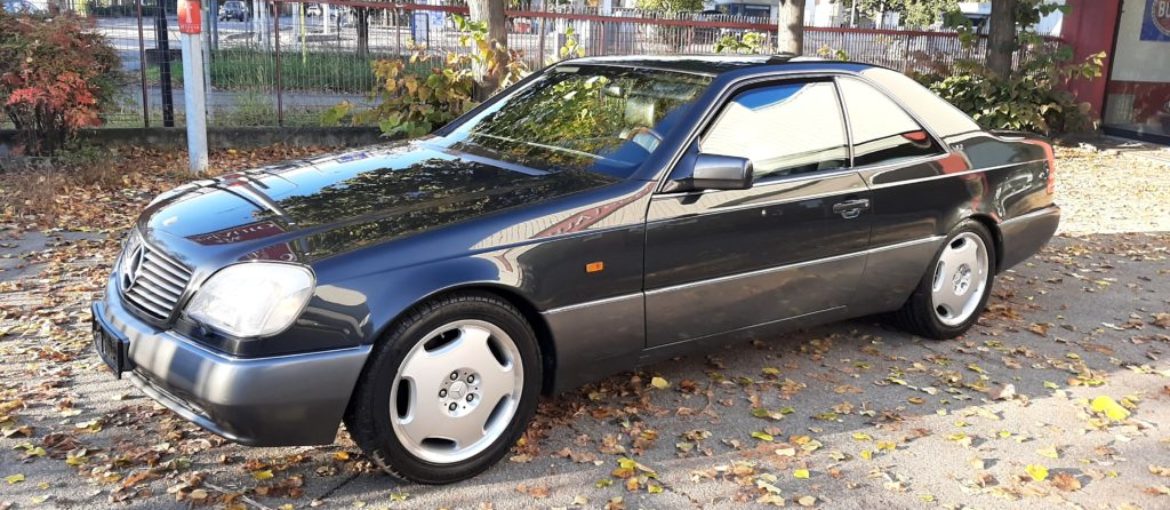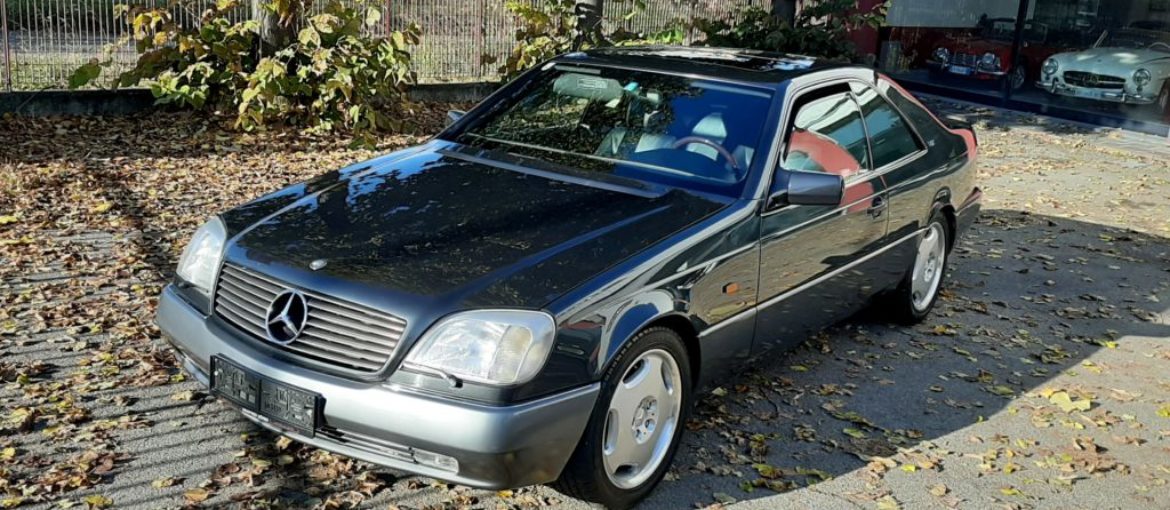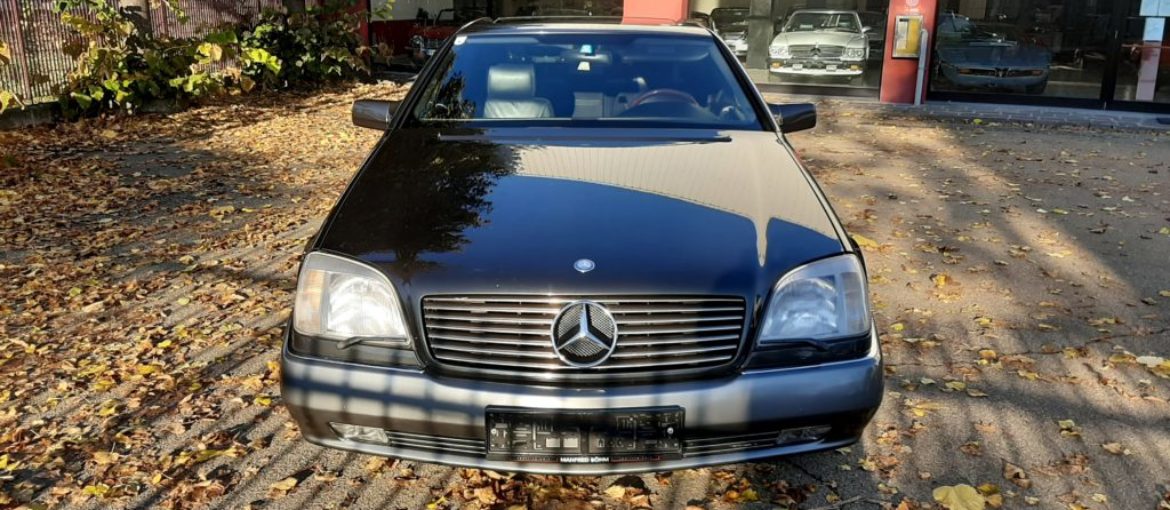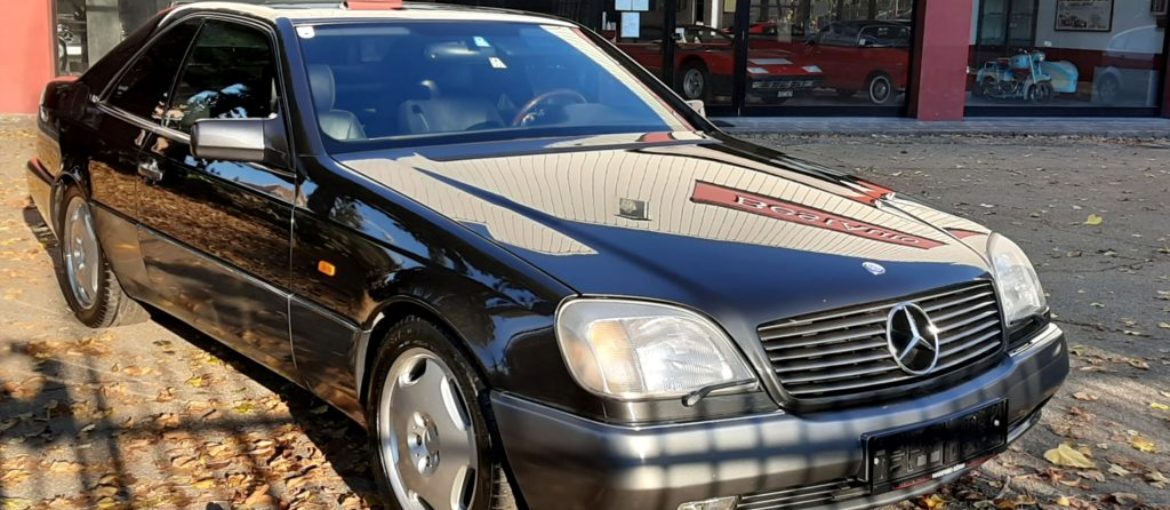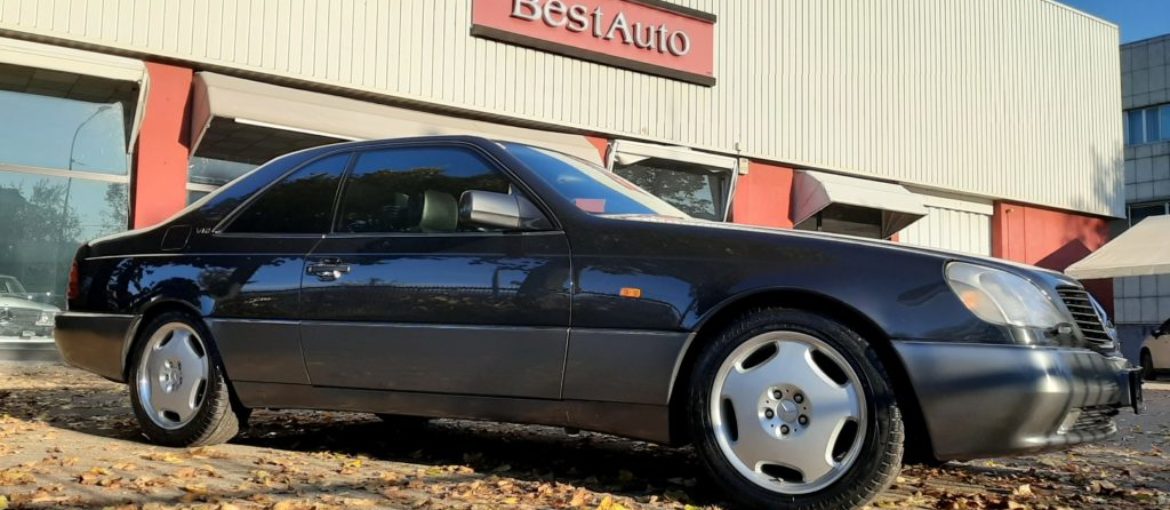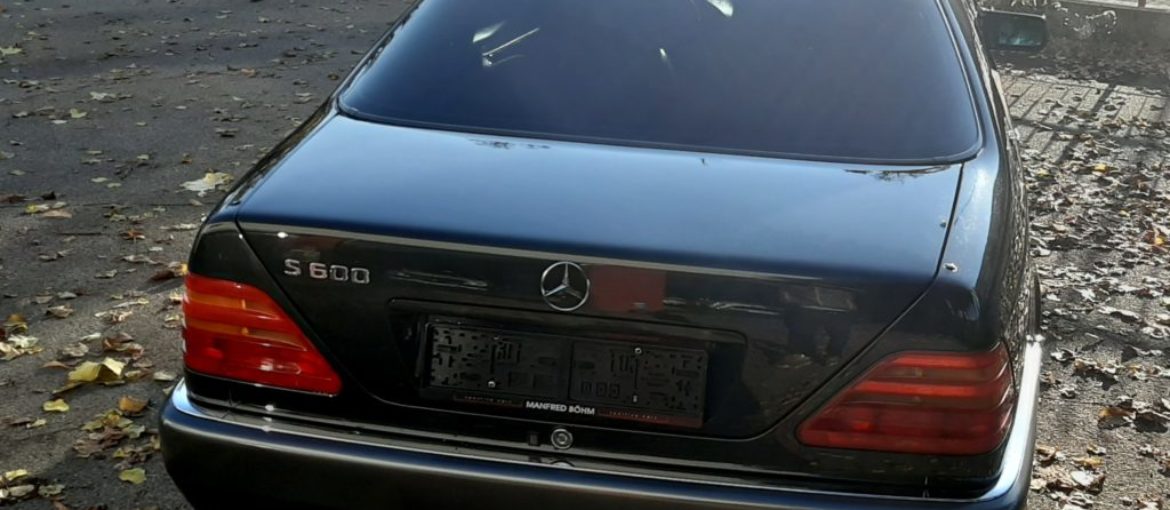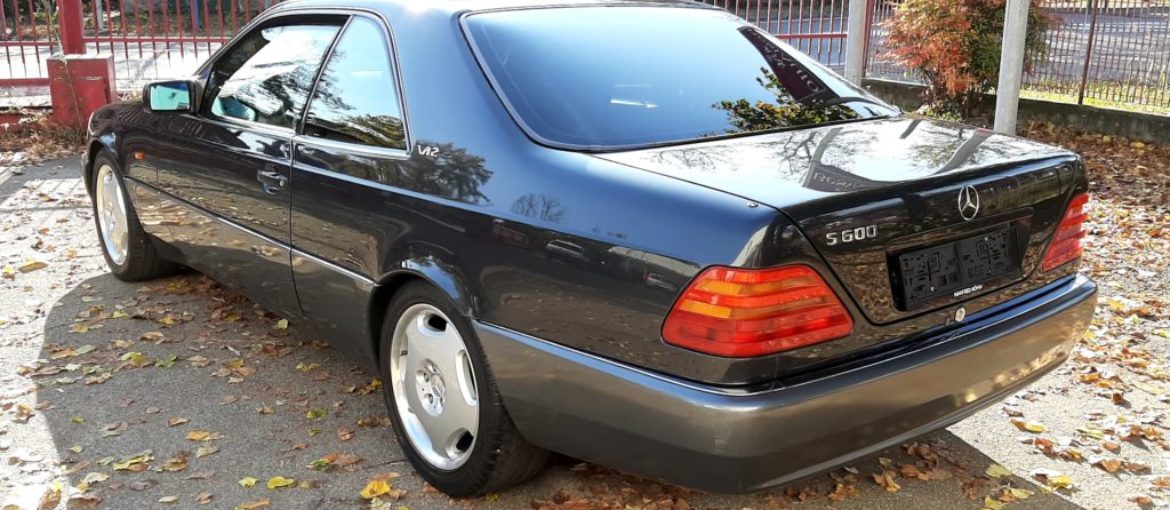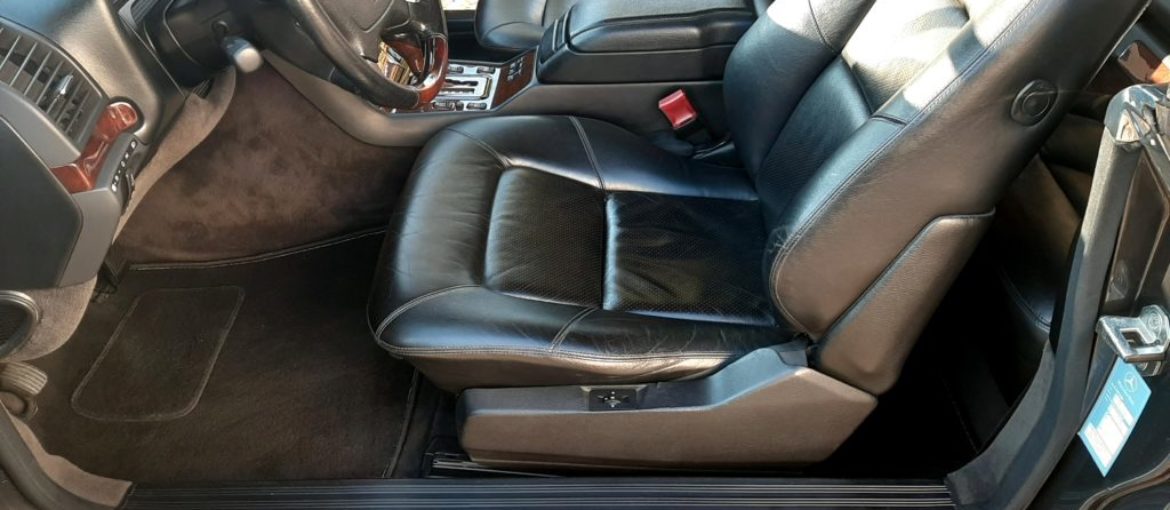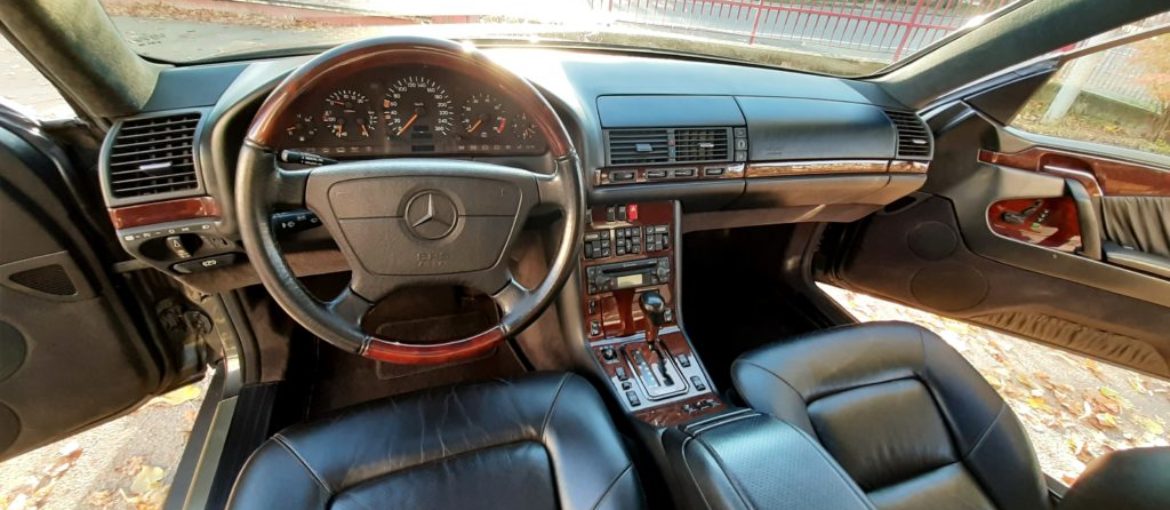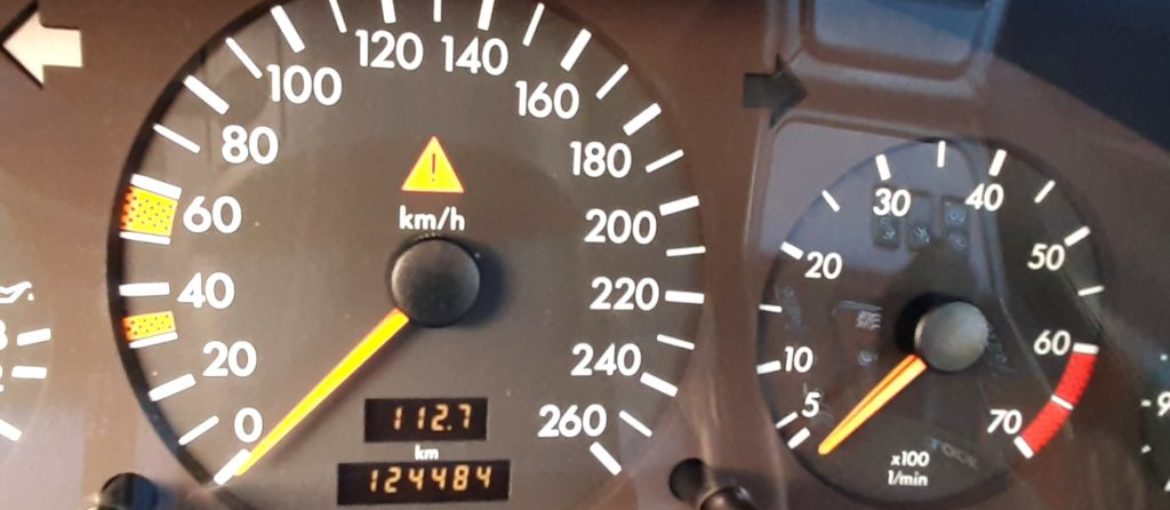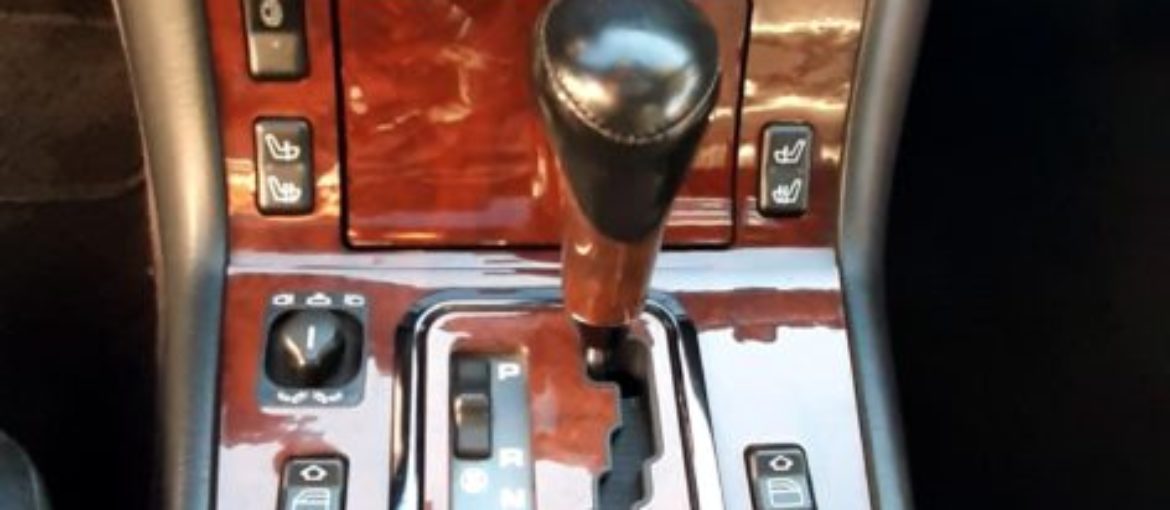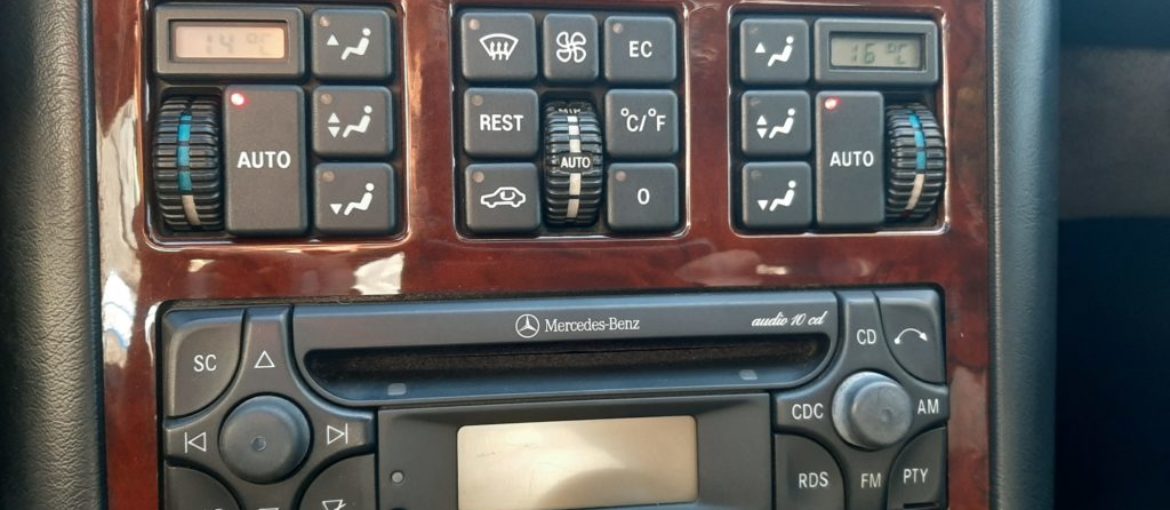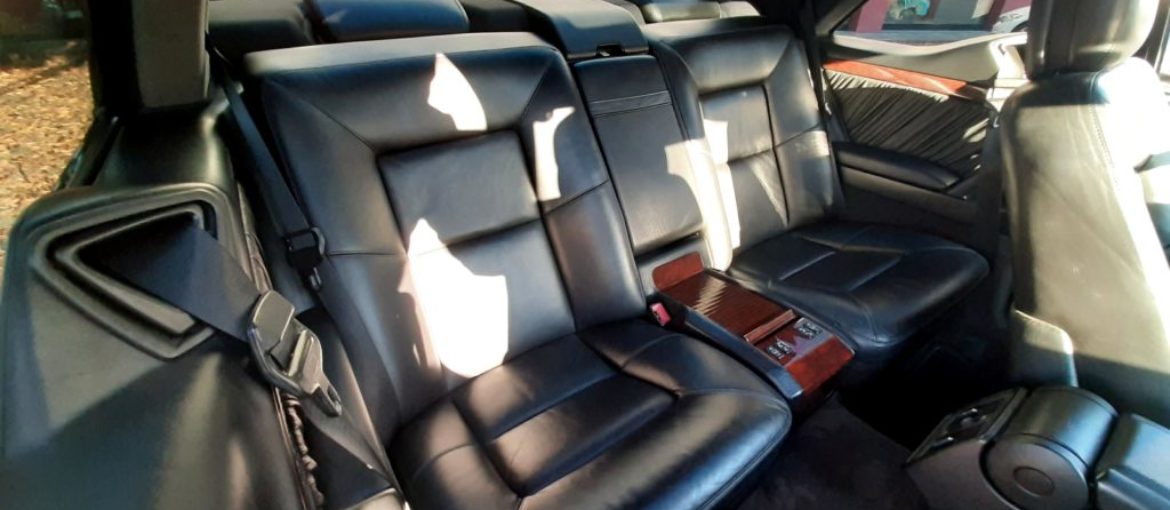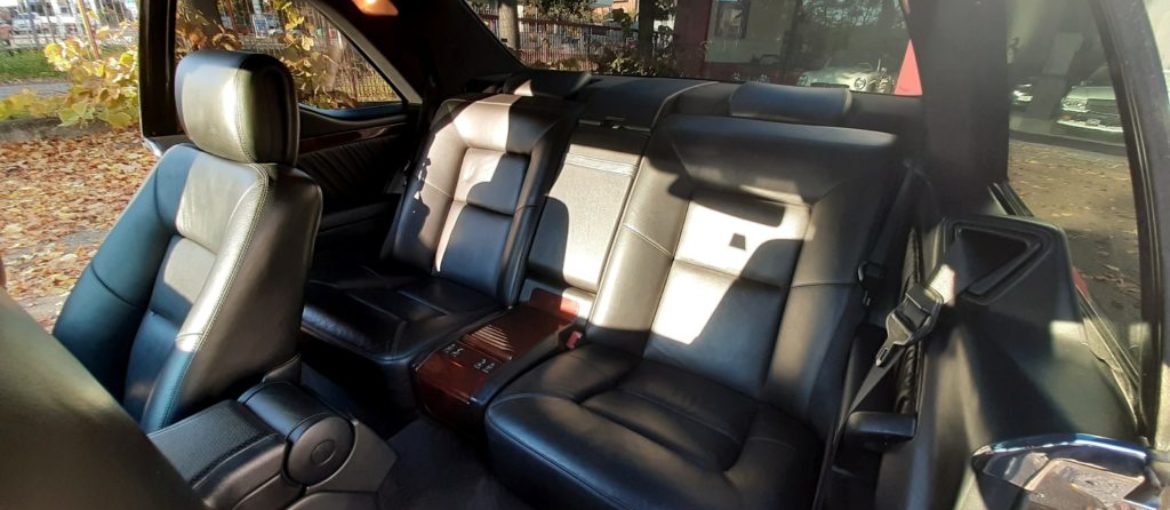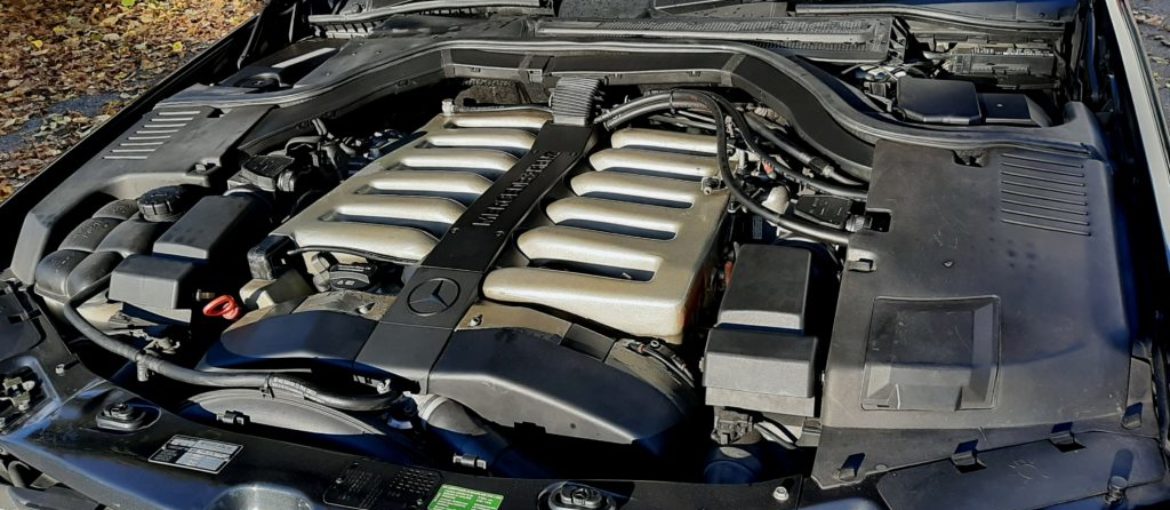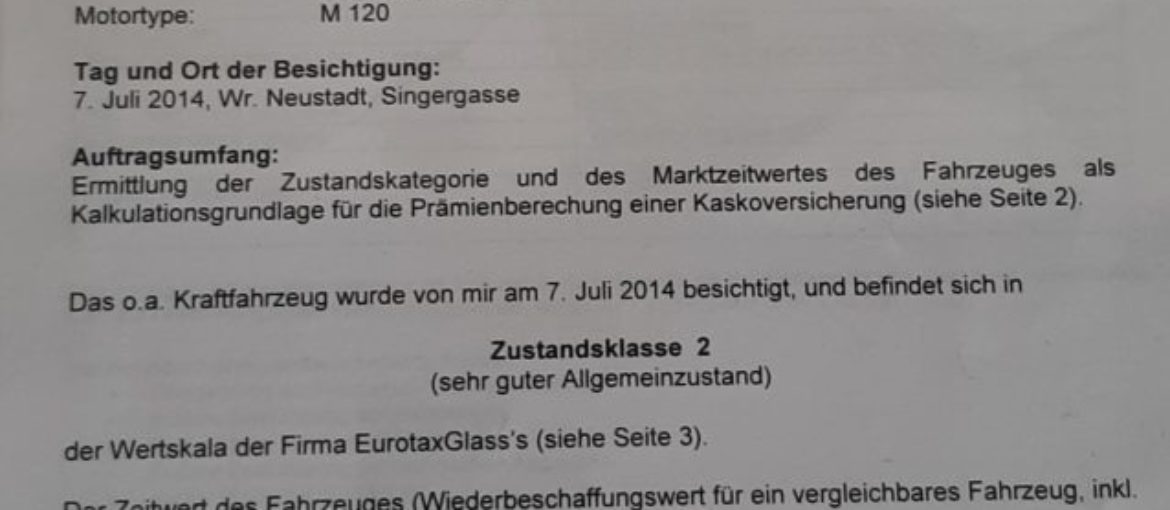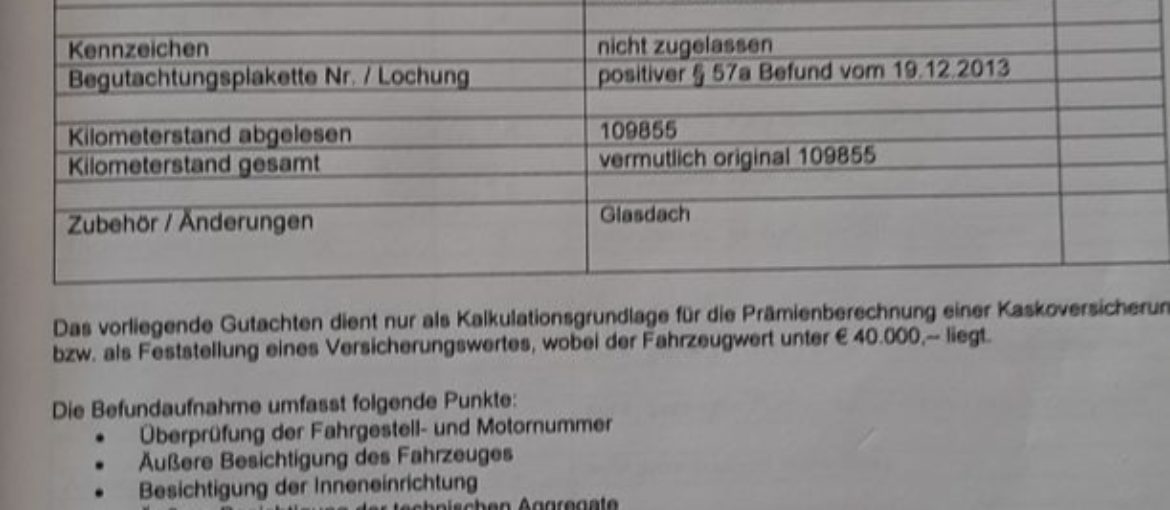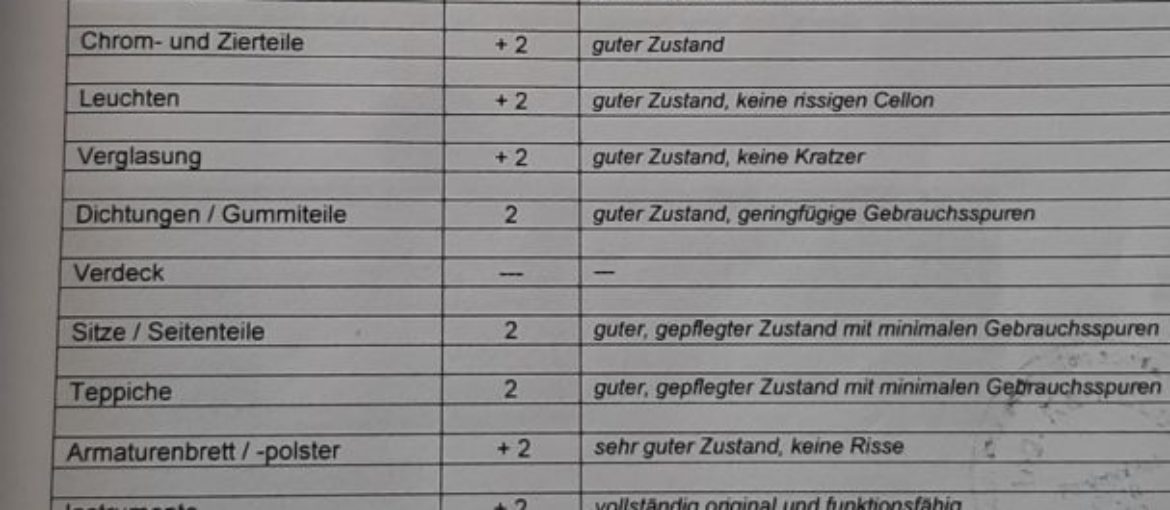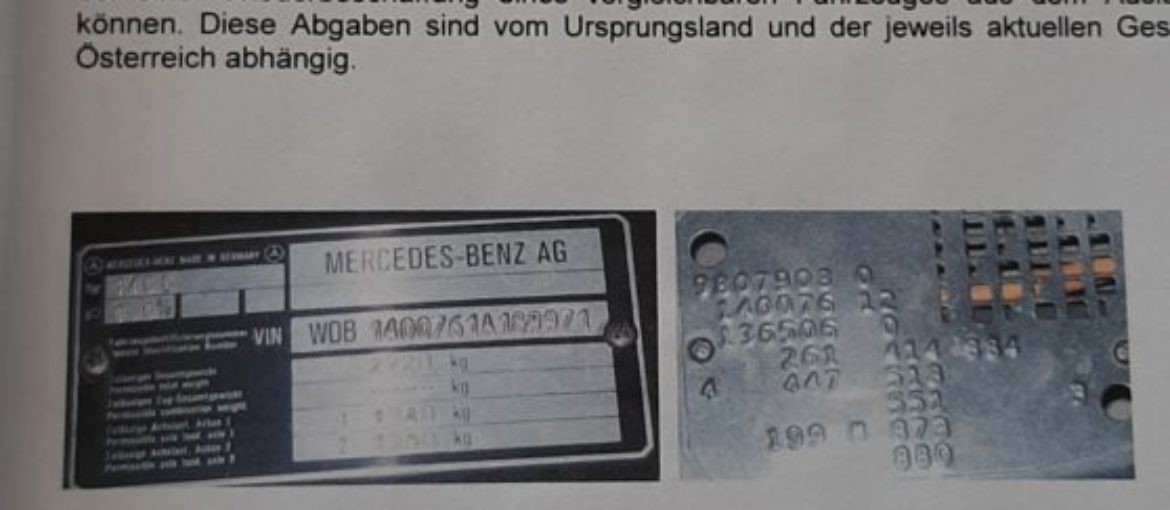 INFO
1994 – MERCEDES S 600 Coupè V12 serie W140 SEC 600 – CL 600
Auto conservata con solamente 124.400 km a strumento, ritenuti reali.
La mercedes S coupè rappresenta la vettura chiusa di maggior lusso in casa Mercedes, la 600 V12 è la più prestazionale della sua generazione. Una youngtimer di grande rilevanza, una vettura avanzata ed evoluta, realizzata ai massimi livelli qualitativi. Attualmente moderna.  Presentata al salone di Detroit nel 1992 come erede della 560 SEC, venne allestita in varie motorizzazioni e dal 1996 si chiamerà CL 600. Prestazioni entusiasmanti sono garantite dal motore 5.987cc V12 48valvole in grado di erogare 394cv a 5.200 giri, e l'enorme coppia spinge questa imponente vettura a 250km/h autolimitati, con uno scatto da 0-100 in soli 6 secondi.
La vettura qui offerta è elegante e raffinata in abbinamento  Nero metalizzato con interno in pelle nera,  eccezionalmente rifinita ed accessoriata. Autovettura in eccellenti condizioni generali, conservata ai massimi livelli. Introvabile in queste condizioni.
L'auto ha una perizia fatta in Germania nel 2014 che valuta la vettura per le sue condizioni € 35.000 ed indica km reali 109.855. Con tutti i punti della vettura a livello 2, 2 + dove 1 è Eccellente condizione originale, mentre 2 è molto buone condizioni originali.
La vettura successivamente alla perizia è stata venduta ad un acquirente Austiaco quando aveva 110.000 km nell'anno 2015, l'acquirente austriaco  la ha utilizzata per i residui 13.000 km facendo nel mentre un tagliando in Mercedes con fattura di € 9.200 Trivellato disponibile per la visione. Successivamente l'auto tenuta all'interno di una collezione è arrivata a Noi.
Esiste un plico di fatture con le manutenzioni per € 18.300 svolte negli anni.
Vettura origine Tedesca, attualmente in Italia con documenti Austriaci (Teil 1 Teil 2, senza revisione)
Presenta piccoli difetti al paraurti posteriore (un graffio-striscio ed una leggera rientranza (evidenziata in foto) nel punto di raccordo con il parafango posteriore sinistro. Perizia 400 euro
Inoltre il vetro della porta sinistra resta leggermente scostato scendendo dalla vettura (evidenziato in foto). Questo problema non si presenta durante la guida, il vetro dall'interno sale e sigilla perfettamente.
Best Auto srl vende l'auto con documenti Austriaci (Teil I e Teil II equivalenti a libretto e foglio complementare, senza revisione scaduta nel 2018 e con regolare fattura fiscale).
1994 – MERCEDES S 600 Coupè V12 (W140) SEC 600 – CL 600
The cari s preserved with only 124.400 kms in odometer, beleìived to be real.
The Mercedes S klasse represetnt the most luxury Mercedes, and engine 6.000cc V12 is the most important of it's generation. This important youngtimer was at that time really advanced and modern, built at highest standard in quality. The drive is modern nowadays. Presented in 1992 at Detroit motor show, as heir of 560 SEC, starting from 1996 were named CL 600. Impressive performance for this luxury coupè was supplied by 5.987cc engine V12 with 48 valves that produced 394hp at 5.200 rpm, with enourmous torque able to insure 250km/h electronically limited and 0-100km/h in only 6 seconds.
The car we are now offering is a really fine colour combination classic metallic black over black leather interior, with lot of options. The car is in exceptional overall conditions, preserved at highest standard. Really near impossibile to find.
The car was checked by expert engineer in Germany during 2014, he value the car 35.000 euros at that time for conditions, and say 109.855 kms shown was original. All he check was valued ad you can see in pictures 2 or 2+ (1 is new, 2 is preserved in very good conditions).
After  than the car was sold to Austria when the car display 110.000 kms in 2015. The car stay in Klagenfurth used 13.000 kms and serviced by Mercedes for a bill of sale of 9.200 euros available to see.
We bougth the car from Austria, the car have a set of bill for maintence during the years of a complessive 18.300 euros. The car is in northern Italy with documents from Austria (Teil I and Teil II TUV expired).
The car have some little scratches in rear bumper and a little recess too, everyone can see in pictures, 400 euros of repair cost.
The driver glass during the drive si sealed, when the car is parked don't go up and down in last 1cms, than stay as in pictures.
Best Auto sell the car with Austrian documents (Teil I, Teil II, with expired TUV in 2018 and with bill of sale Marge VAT included)
SCRIVICI SE SEI INTERESSATO A QUESTO MODELLO