01Alfa Romeo Giulia Spider 1600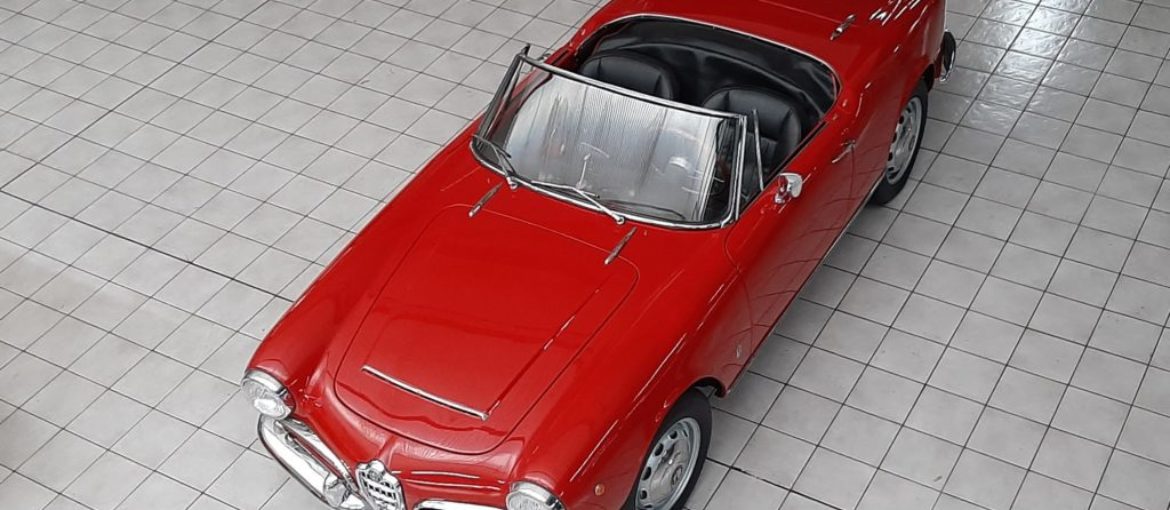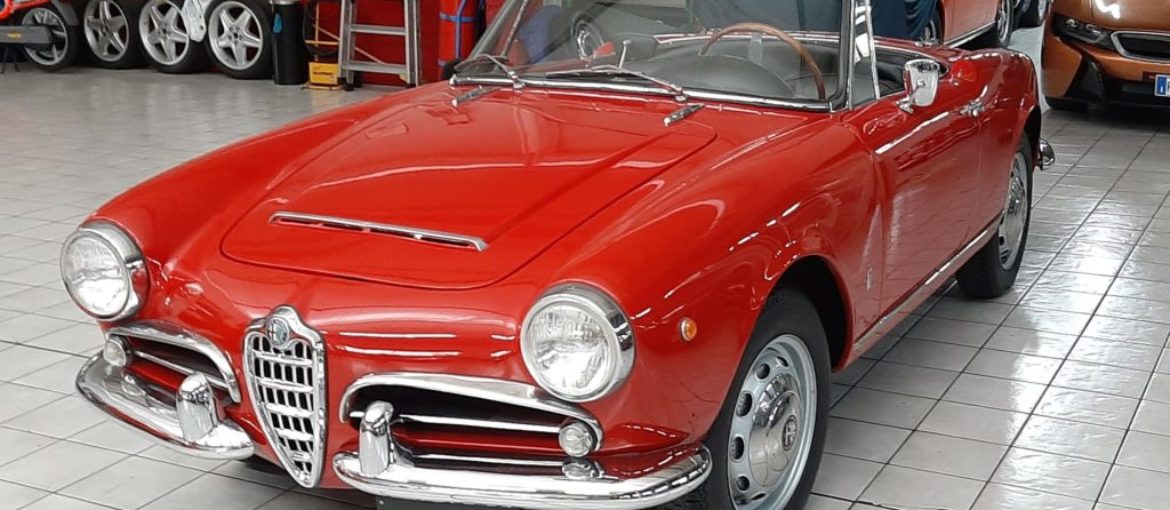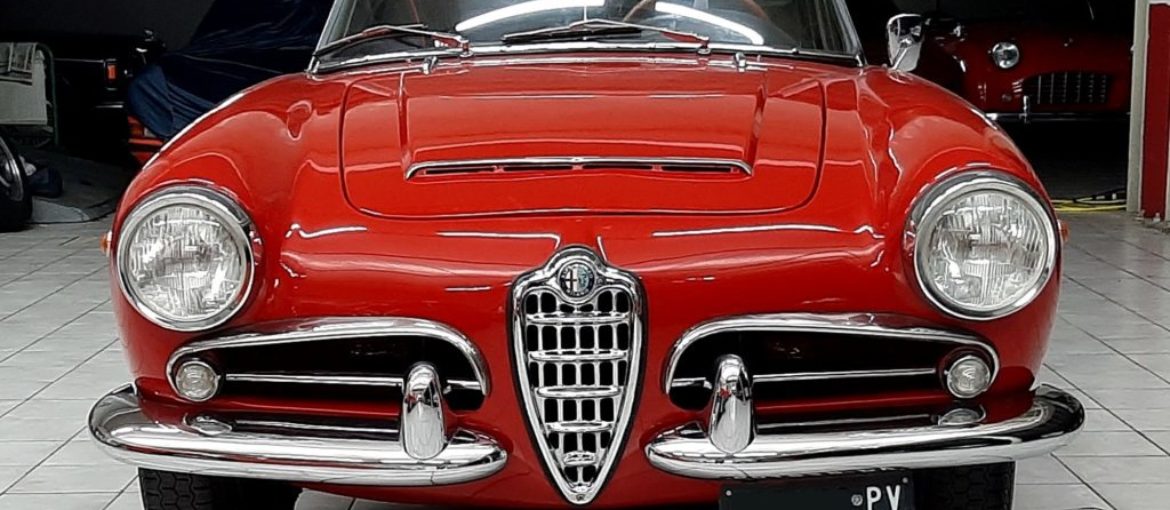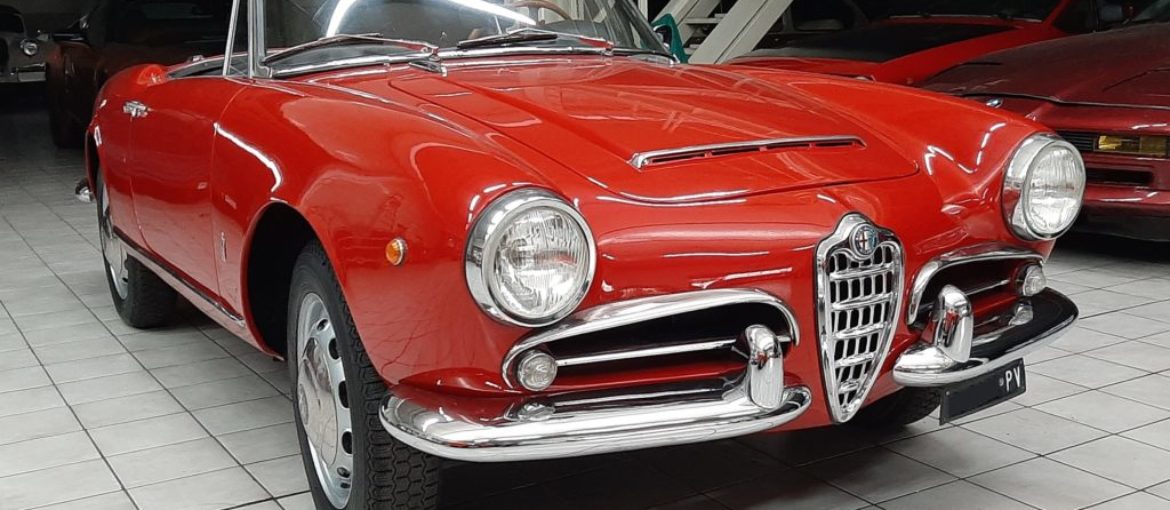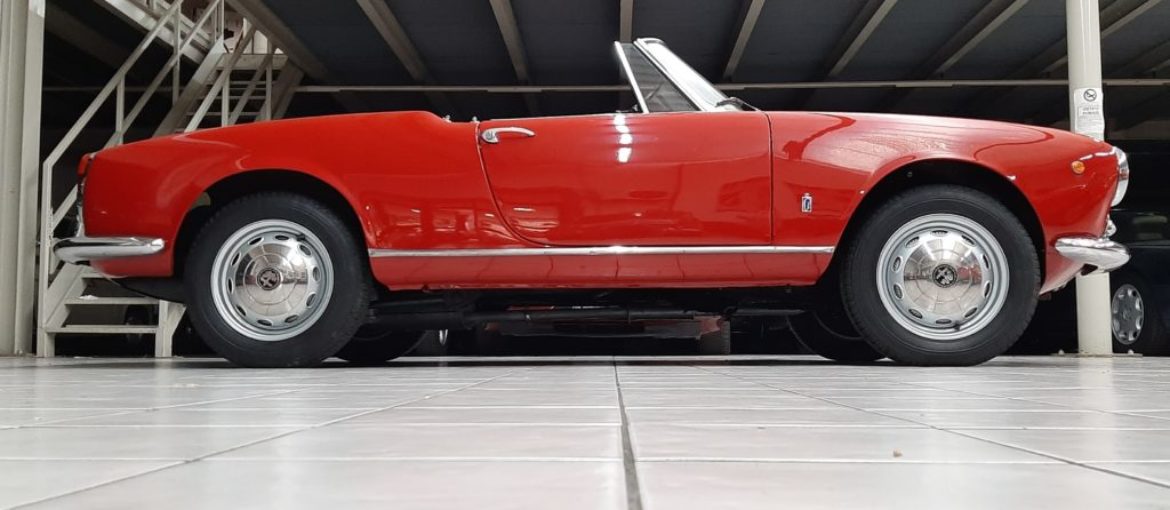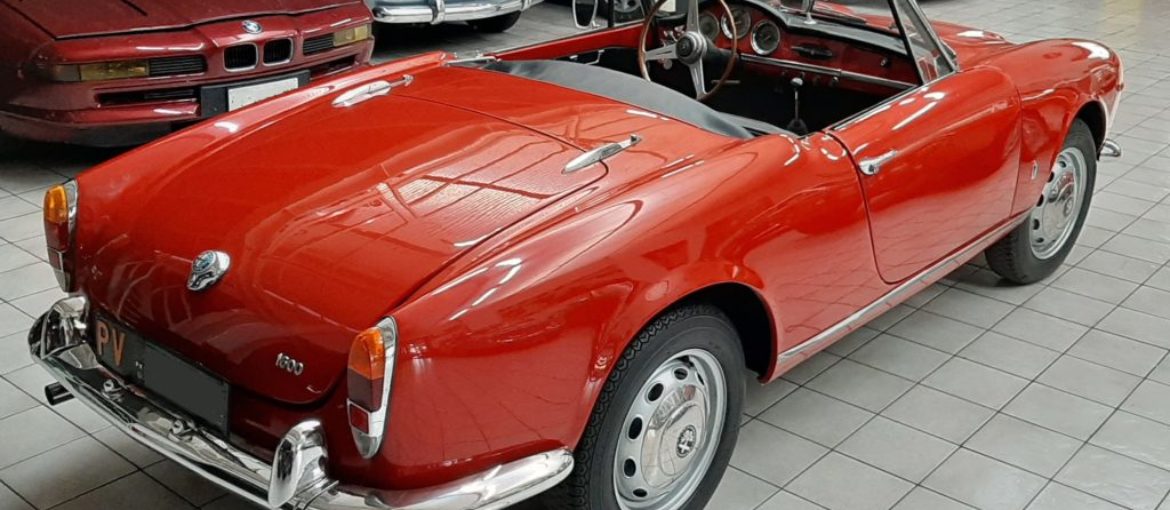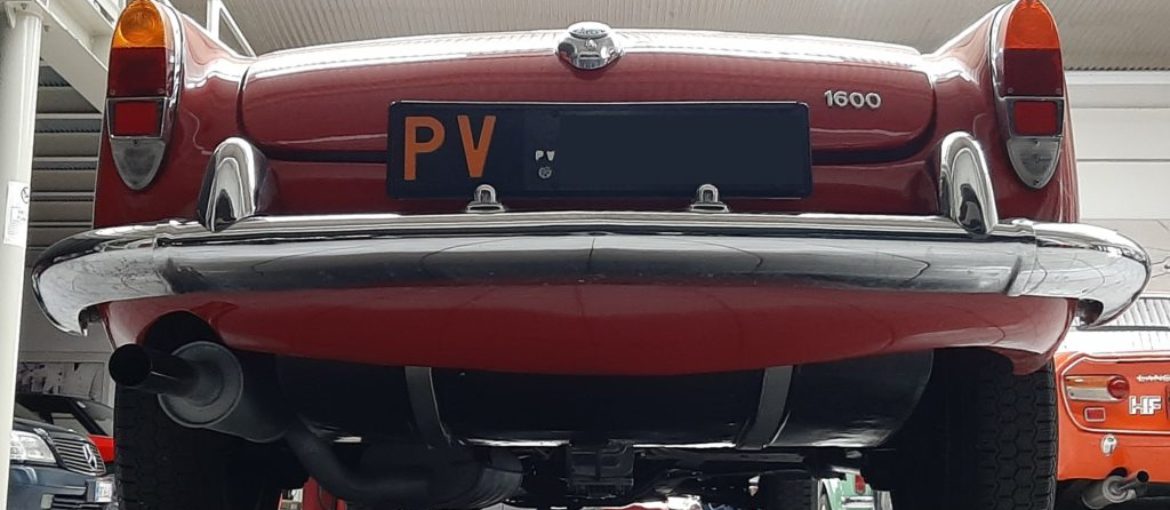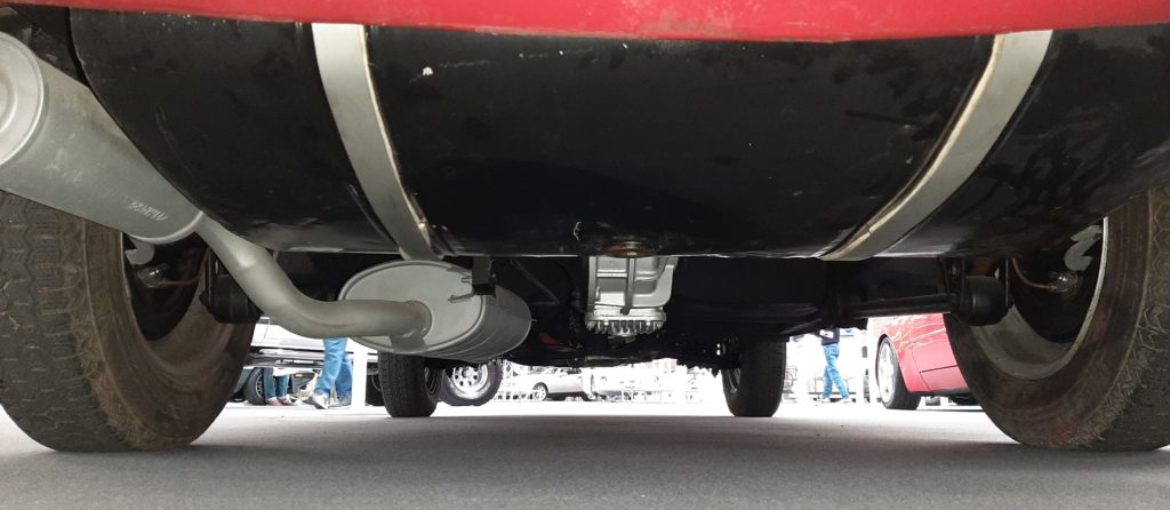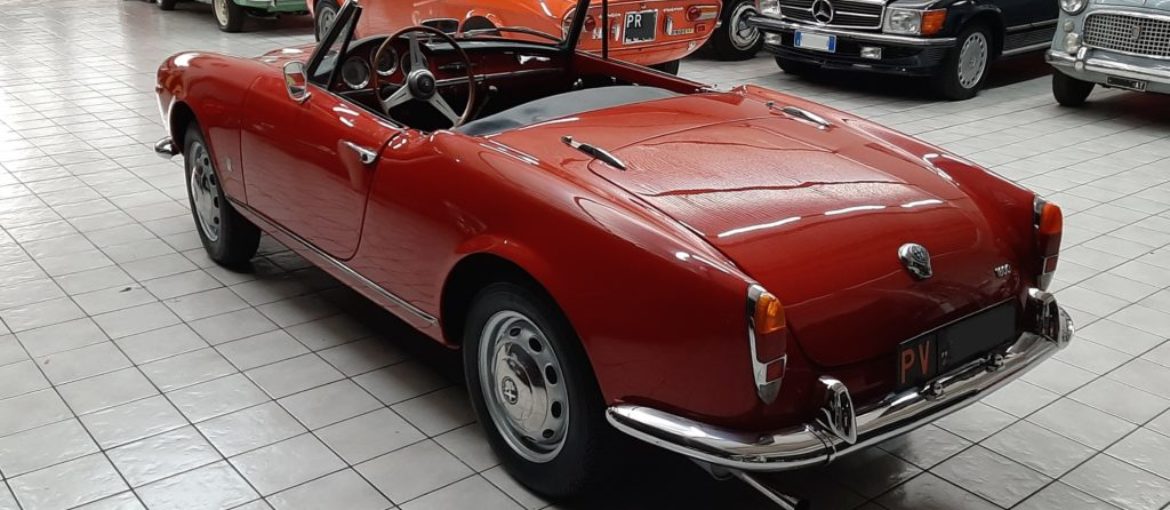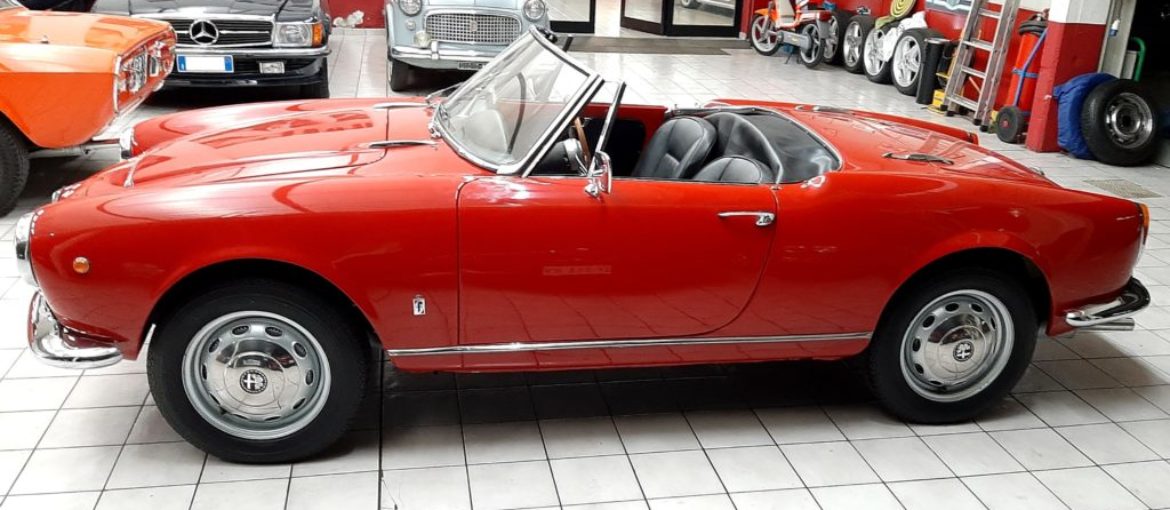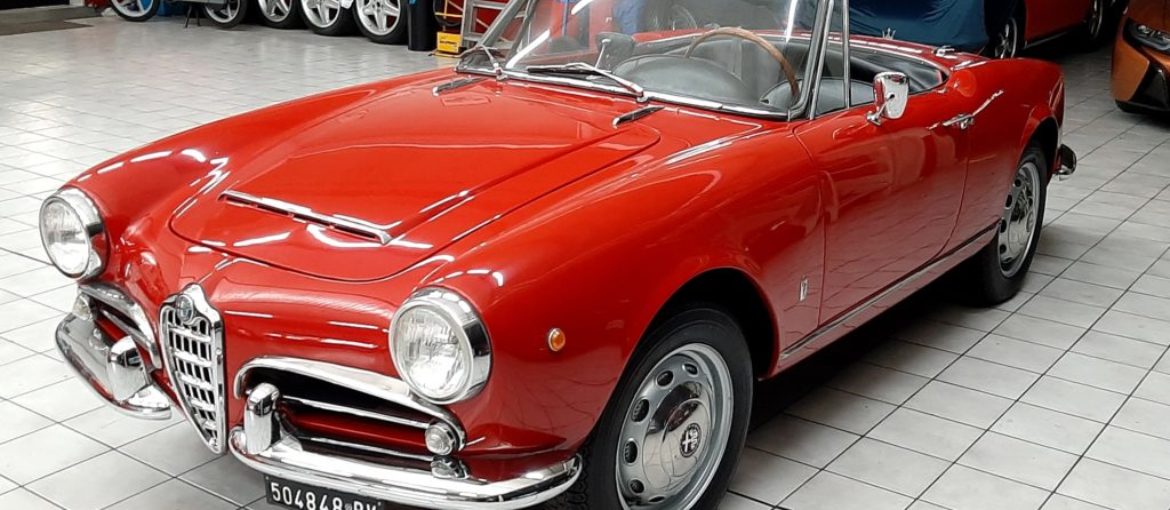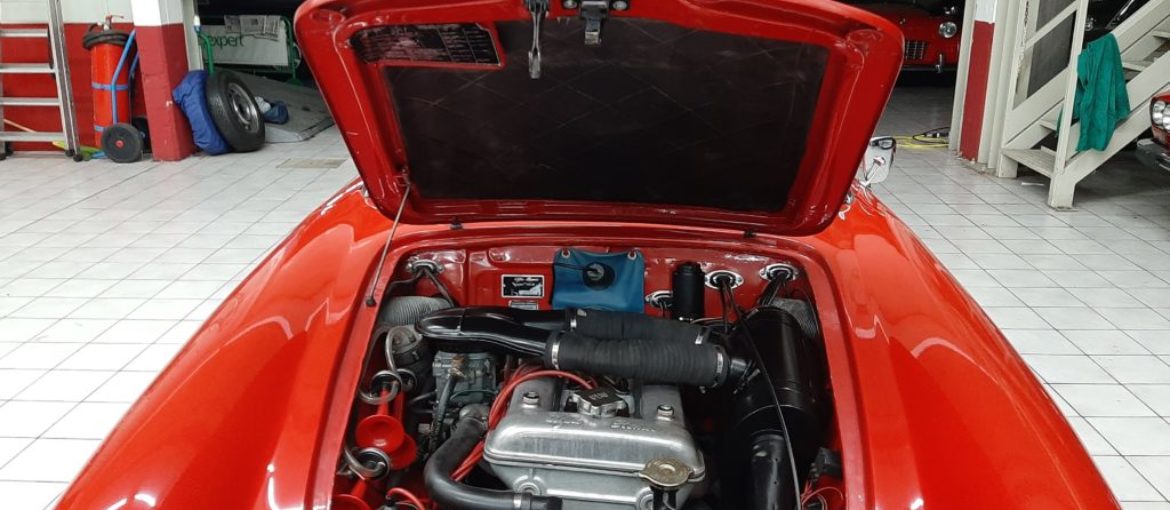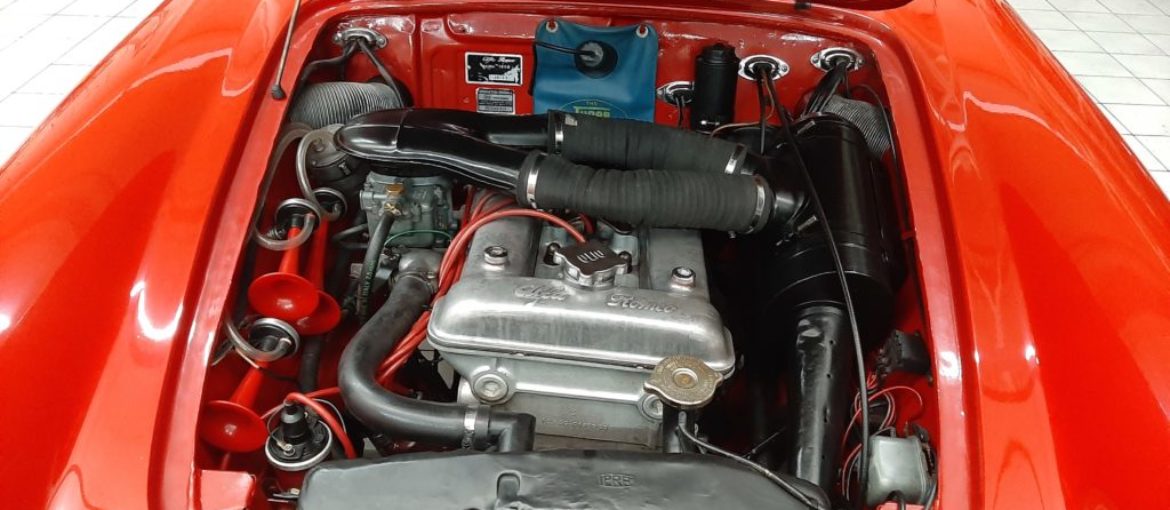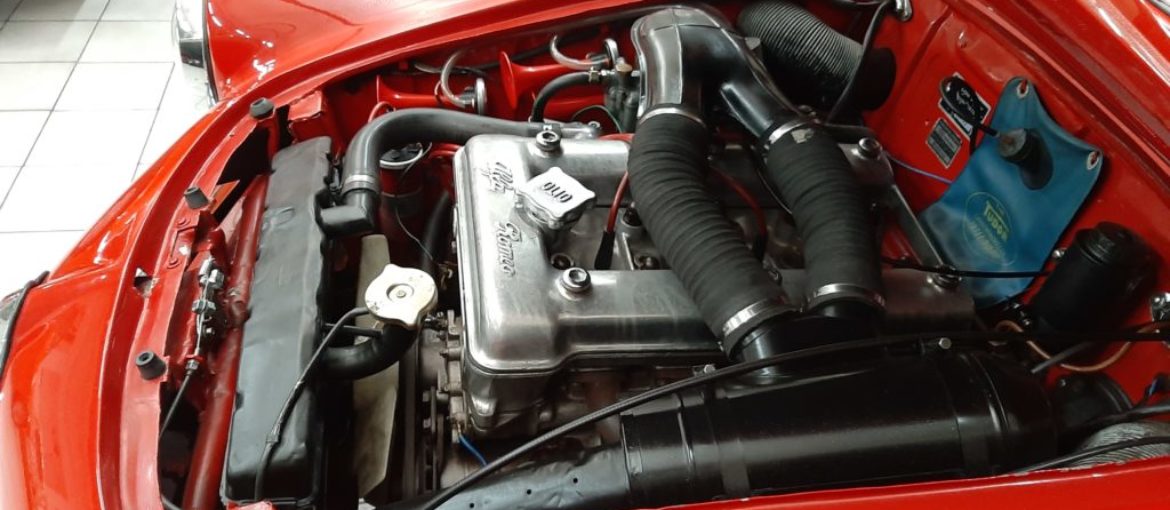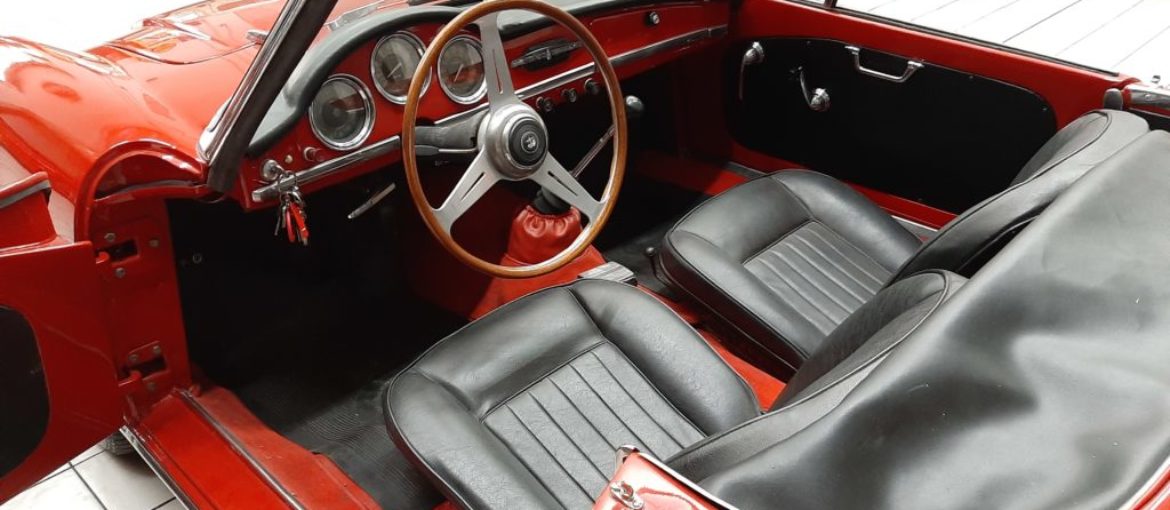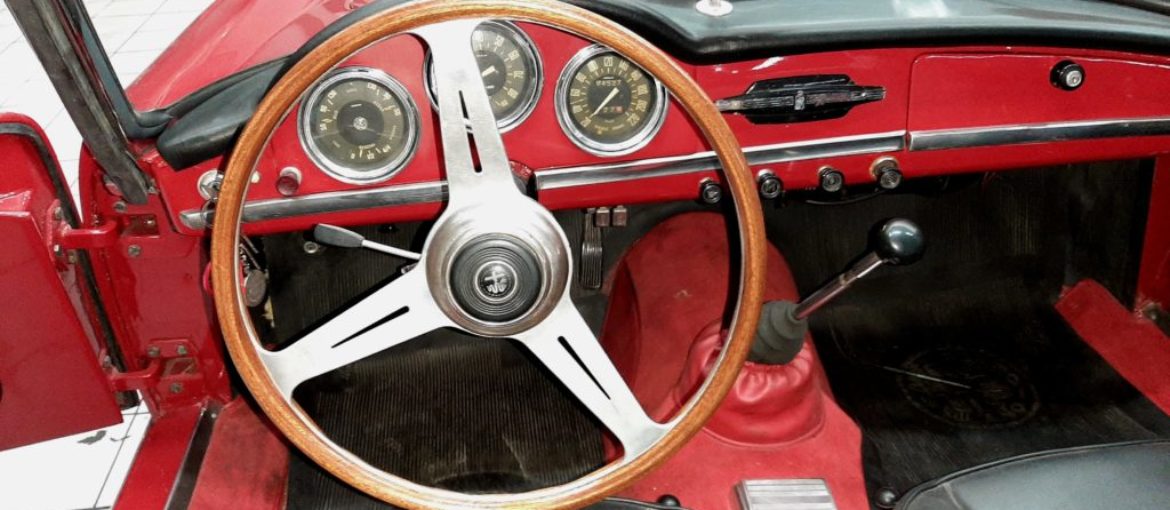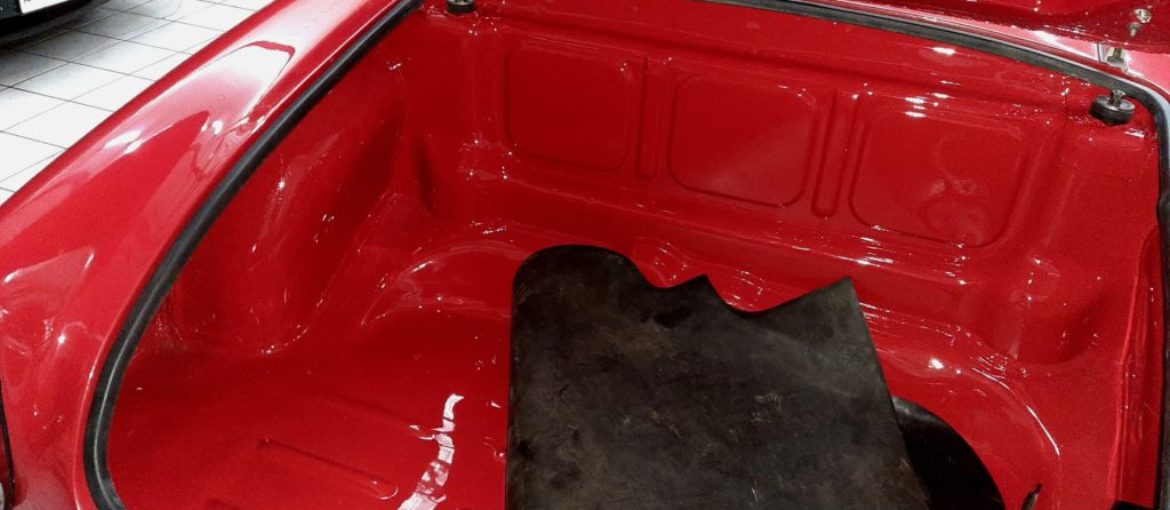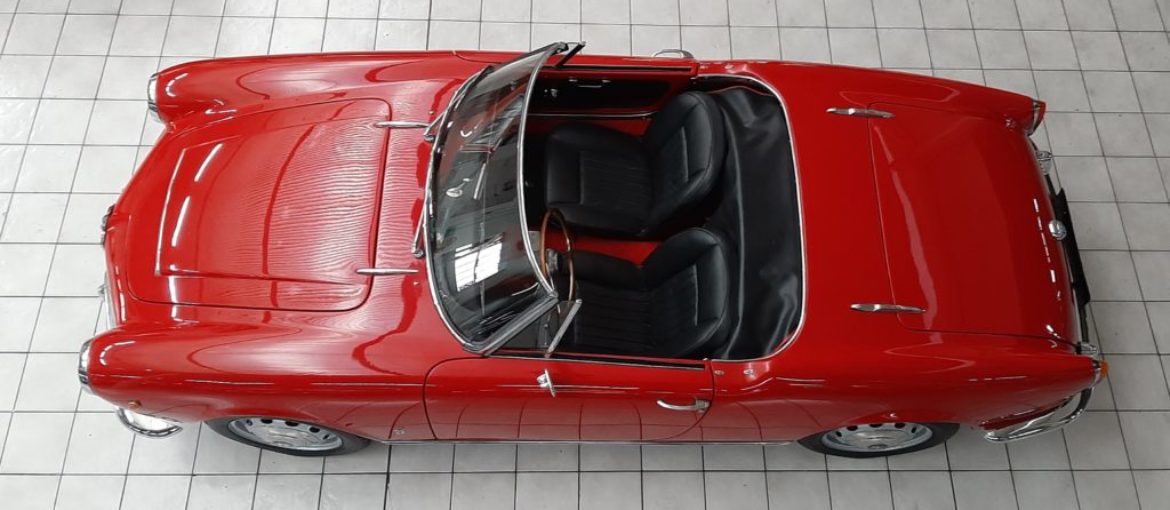 INFO
1963 – ALFA ROMEO GIULIA SPIDER 1600 101.23

Rossa con interno Nero
Vettura Italiana dotata di targhe nere
Sana e ben conservata
L' Alfa Romeo Giulia Spider 1600 è la vettura sportiva cabriolet realizzata dall'Alfa Romeo. Dalla metà degli anni 50 l'Alfa Romeo produce la Giulietta nelle versioni berlina, coupè (sprint Bertone) e spider (Pinifarina). Quest'ultima spider 1300 nasce con telaio corto della serie 750 in versioni normale e veloce (più potente), viene successivamente sviluppata con la serie 101 dal passo allungato e diverse migliorie funzionali, mantenendo sostanzialmente immutata la splendida linea che richiama le Ferrari 250 California e la Aurelia B24 (prodotte sempre da Pininfarina nel periodo). La terza ed ultima serie della Giulietta è prodotta anche con motore tipo "Giulia" da cui prende il nome, si tratta dello stesso bialbero a camme in testa ma con cilindrata 1.600 più potente che dal 63 sostituirà definitivamente la 1.300. Esteriormente la Giulia 1600 Spider si distingue dalla sorella minore Giulietta 1300 Spider per una bombatura sul cofano motore sotato di 4 piccole prese d'aria sovrastate da un profilo che ne fa da cornice. Prodotta solamente dal 1962 al 1965.
Questa ALFA ROMEO GIULIA SPIDER 1600 è stata prodotta nel 1963, venduta nuova in Italia, dove è sempre rimasta, si presenta molto solida, sana e conservata con il suo motore d'origine Tipo 112 corrispondente. La vettura si presenta in una stupenda e classica livrea rossa con interno nero, elegante e sportiva, una spider dalle linee stupende e senza tempo, icona del design Italiano opera della carrozzeria Pininfarina. Vettura proveniente da collezionista che ne ha curato negli anni la manutenzione.
Per maggiori informazioni inviare una mail o chiamare Best Auto al 0536.808936
1963 – ALFA ROMEO GIULIA SPIDER 1600 101.23
Red with Black interior
Italian car with italian Black plates
Solid and well preserved example
The Alfa Romoe Giulia Spider 1.600 101.23 is an high level cabriolet produced by Alfa Romeo. Starting from the middle of 50's Alfa Romeo start production of "Giulietta" sedan, coupè (named Sprint and build by Bertone) and Spider (produced by Pininfarina). This Spider 1.3 liters was made with swb chassis 750 seires in two version "normale" and "veloce" (powerfull), during the years it was developed in lwb chassis serie 101 with little improvment in design and functionallity. All manteining the wonderful lines that looks similar to Ferrari 250 California and Aurelia B24 (same period produced by Pininfarina too). The trhird and last series of Giulietta was produced also with 1.6 liters engine "Giulia" most powerful than 1.3. Starting from 1963 the Giulia Spider 1600 replace definitively the "Giulietta". Outside the same body work can be easily recognized the 1600 have a front bonnet with 4 little holes (air intake) surmounted by a cromed profile. The Giulia Spider 1600 vas produced only from 1962-1965 period.
This Alfa Romeo Giulia Spider  was produced in 1963 for italian market, where it stay all of it's life, nowadays this example is solid, with no rust, well preserved with his original engine type 00112 corrisponding to 1963 production, than it's a matching number example. Presented in stunning red over black interior this Giulia with his lines reperesent an iconic timeless beauty car. This car came from collector that mantein the car with regards.
For more informations  Call Best Auto  0039.(0)536.808936 office time, or send mail to info@bestauto.it     
SCRIVICI SE SEI INTERESSATO A QUESTO MODELLO